BNP's efforts regarding Khaleda Zia's treatment abroad ongoing: Fakhrul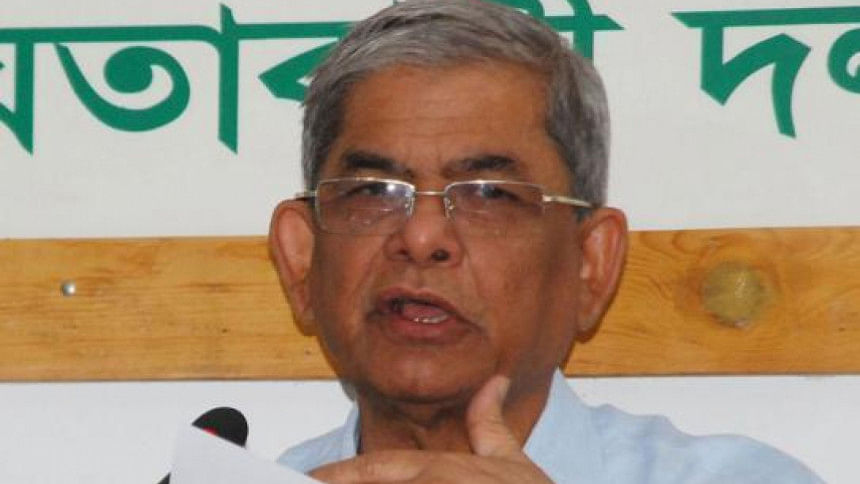 BNP Secretary General Mirza Fakhrul Islam Alamgir today at a press conference said that the party's efforts regarding advanced treatment of chairperson Begum Khaleda Zia abroad is "ongoing".
"Efforts (the party's initiative) are on," he told reporters when asked about the party's decision to send the BNP chairperson abroad, who is suffering from heart, lungs, and kidney problems.
Fakhrul also said, "If there is any progress in this aspect, we will definitely let everyone know."
When asked about Khaleda Zia's condition, Fakhrul said, "She is feeling better."
"Every day, she (Khaleda Zia) has check-ups," said Fakhrul, adding, "The check-ups are performed by a team of physicians led by Dr AFM Siddique and AZM Zahid Hossain. From now on, the entire team will see her once a week."
On June 20, a meeting of the BNP's standing committee, chaired by the party's acting chairman Tarique Rahman, demanded that the government allow the BNP chairperson treatment overseas as soon as possible. The issue was also discussed at a standing committee meeting yesterday, with the chairperson's physical condition being highlighted.
Earlier, after 53 days of treatment at Bashundhara's Evercare Hospital, Khaleda Zia returned to her Gulshan home on June 19.