BNP plots to split nation: Quader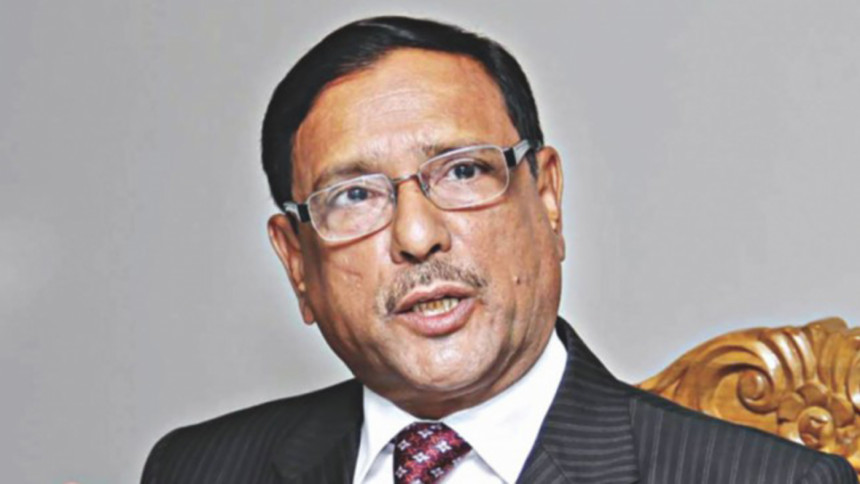 Awami League General Secretary Obaidul Quader today blamed BNP for its "plot to split the nation" in the name of forging a national unity over Rohingya repatriation issue. 
"It's not your (BNP) job to unite the nation. The nation is united and our Prime Minister Sheikh Hasina has a strong foreign policy to accelerate the repatriate of Rohingya people peacefully," Quader made the remark a day after BNP called for forging a national unity to solve the Rohingya crisis.  
He was speaking at a discussion marking the National Mourning Day organised by Bangladesh Medical Association (BMA) at its auditorium in Dhaka this afternoon.
Quader, also the minister for road, transport and bridges, alleged that BNP leaders have been grumbling the foreign diplomats for the last two years over different issues including Rohingyas.