'BNP won't be allowed to hold rally on streets'
Says Quader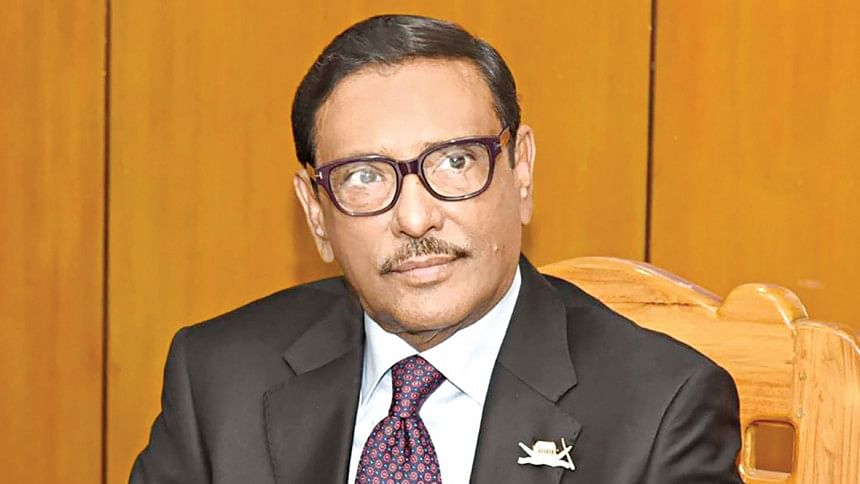 Awami League General Secretary Obaidul Quader today said the BNP will not be allowed to hold any rally blocking the roads.
Quader, the minister for road, transport and bridges, alleged that the BNP executed a plot to kill people to create chaos, and is instigating violence, centring its December-10 rally in Dhaka.
He made the allegations at a meeting with the leaders of AL's Dhaka North and South city units as well as the party's front organisations and associate bodies at its Bangabandhu Avenue office.
AL leaders and activists in all wards, unions and upazilas will remain vigilant, he said.
"We will not attack but if we come under attack, we will give befitting reply."
Referring to some diplomats, the AL leader said they at times express concern in such a way, which is unfair and not in conformity with diplomatic norms.
"Diplomats are our friends… We want to remain your friend."
Slamming the media, Quader said, "You [the media] talk about neutrality, but why didn't you publish reports that many police personnel were wounded ….The media is playing a biased role."
He asked the party leaders and activists to stay calm and face the situation in a cool head.