BNP MP Harun meets Quader about Khaleda's bail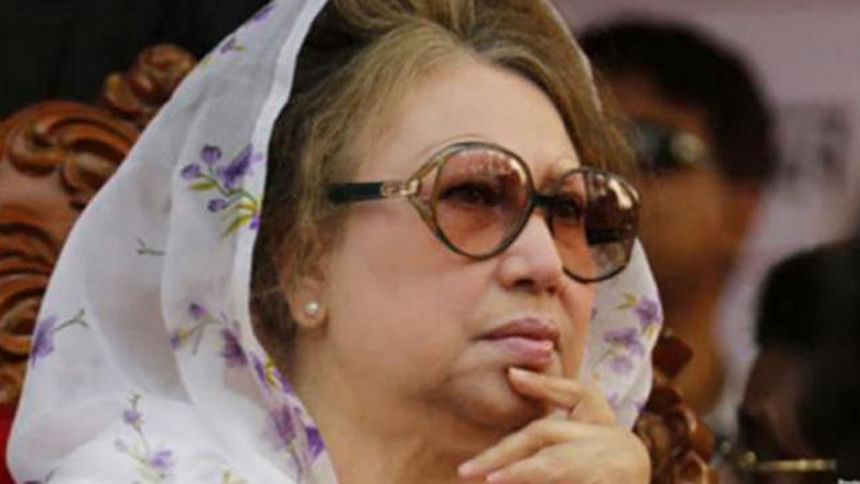 BNP MP Harunur Rashid today met Awami League General Secretary Obaidul Quader and requested him to inform the prime minister about bail of Khaleda Zia.
Harun, joint secretary general of BNP, met Quader, also road, transport and bridges minister at secretariat this afternoon.
The BNP lawmaker informed Quader about the health condition of Khaleda Zia and requested him to inform Prime Minister Sheikh Hasina about bail of BNP chief, who has been in prison since February 8 last year on graft charges.
After the meeting, Harun said they (party) had been seeking bail of Khaleda Zia for long but now he requested the minister to notify the matter to Sheikh Hasina, also Leader of the parliament.
The BNP leader said Khaleda's physical condition is very bad and she needs immediate treatment.
Harun said during the meeting Obaidul Quader assured him that he (Quader) will inform the matter to the prime minister.
After meeting Khaleda at the BSMMU yesterday, Harunur Rashid told reporters that BNP Chairperson Khaleda Zia will go abroad for treatment if she gets bail.
On February 8 last year, Khaleda was sent to jail as she was convicted in the Zia Orphanage Trust graft case. Later, she was convicted in the Zia Charitable Trust corruption case.
The BNP leaders alleged that Khaleda was denied of getting bail as the government influenced the court.