AL candidate Atiqul urges all to cast votes
He casts vote at a centre in Azampur this morning
Atiqul Islam, Awami League's candidate for Dhaka North City Corporation mayoral by-election, called upon all the voters to exercise their franchise today.
"I urge you (voters) to come to the polling stations to cast votes ignoring today's rain," he said to the reporters after casting his vote this morning.
He also expressed his hopes for winning the election and working for the betterment of the people.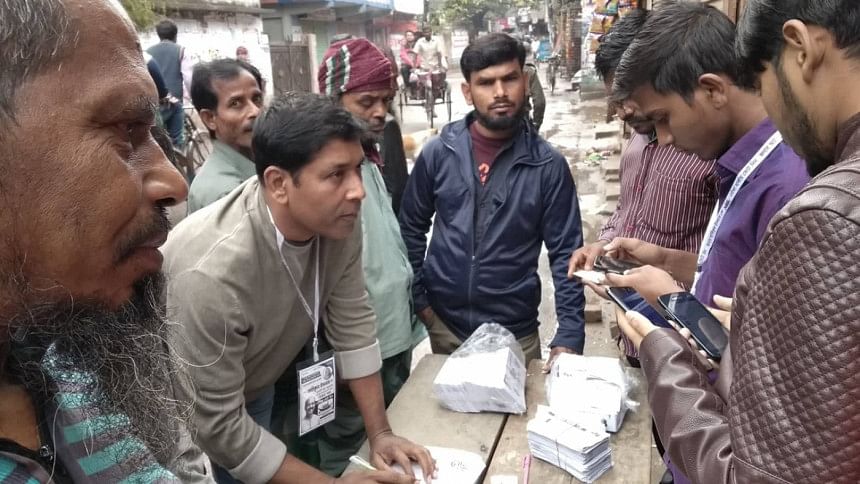 He cast his vote at a polling centre in the city's Azampur area around 9:20am.