Bookworm Bangladesh to reopen in Shahabuddin Park, Gulshan 2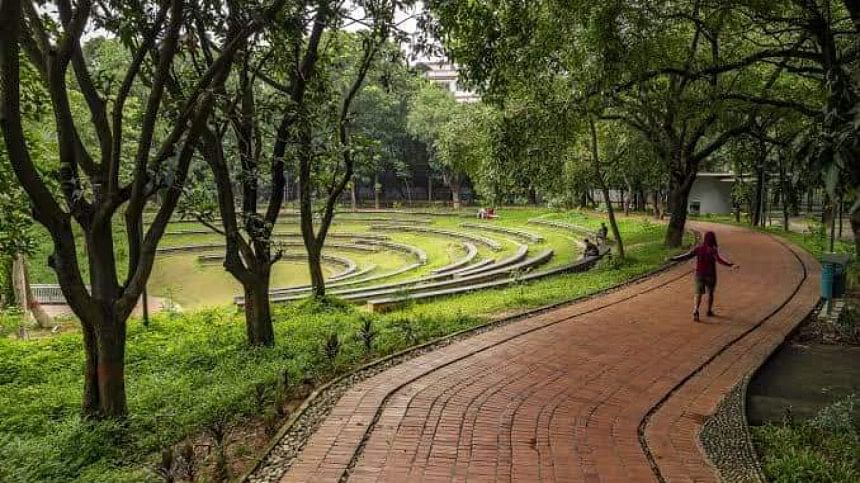 Having closed up their original location on the Old Airport Road this month, popular bookstore Bookworm Bangladesh will be opening up their new branch inside the Shahabuddin Park in the capital's Gulshan 2 area. 
"We want to take this opportunity to sincerely thank Mayor Atiqul Islam who has given us such a wonderful privilege, as well as the Dhaka North City Corporation", the bookstore shared on their social media today. 
The new branch is expected to open in mid-January after the Dhaka Lit Fest, store owner Amina Rahman told The Daily Star. 
"Right now our plan is to make a beautiful store integrated with the park and start serving as soon as possible," she said. 
Asked about the choice of the new location, she shared, "The park kind of chose us! And when we saw it we just couldn't believe it - a bookstore in a park! It's as though we finally entered into the other side of our secret door in Bookworm."
The bookstore recently appeared in the location to participate in Guba Books' Stories in the Park! event, a book launch and reading session for children held yesterday (December 4). 
This change of locations comes after 30 years of selling books on the Old Airport Road—a branch that has over the years hosted readings, a scavenger hunt, and the NPR Tiny Desk-inspired Dhaka Sessions. 
Bookworm Bangladesh will next appear at the Dhaka Lit Fest, which will take place on January 5-8, 2023.