Bookworm Bangladesh to vacate shop after 30 years of serving readers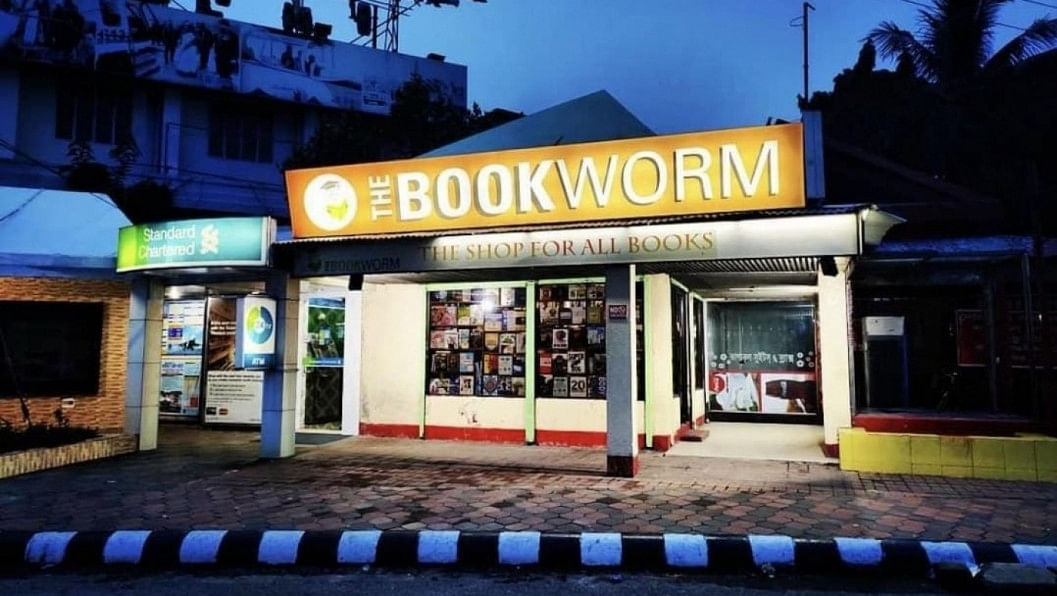 Earlier today, Bookworm Bangladesh announced that they will be vacating their premises after 30 years of operating in their snug little shop on the Old Airport Road—a place that has become a landmark for booklovers in Dhaka city. 
"We tried our best to keep the shop but the tides of change are upon us", Bookworm announced on their social media today. 
"We have some plans", Amina Rahman, owner of the bookstore, told The Daily Star. "We're just working through coordination now of what's next".  
It was both an unexpected and disheartening revelation for many book lovers who have grown up visiting—and even just passing by—the bookshop with its familiar bespectacled worm reading a book painted onto the glass windows. The store's staff—Ariz, who handles the social media, his father, fondly referred to as Rafiq Mama, always recommending titles from being the counter, and the other members of them—have become constants of the book-reading community in the city.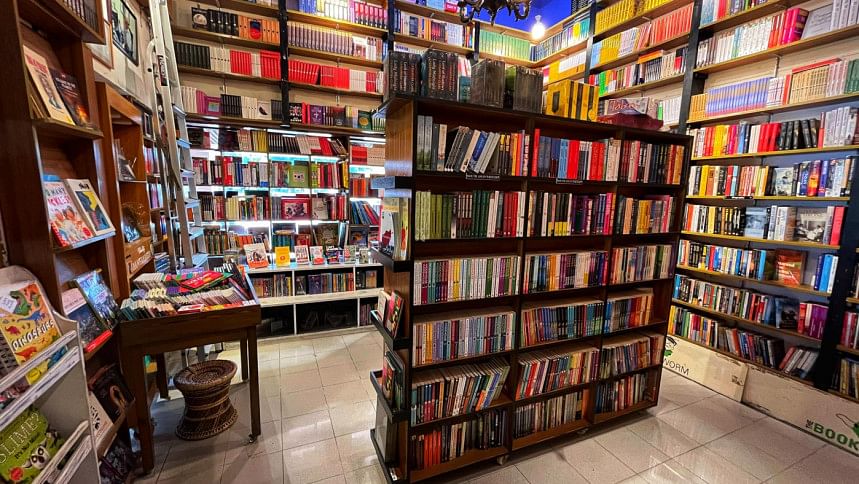 Recent renovations also saw the addition of a new section and a small nook for tea and coffee in the store. A pet dog became a treat for regular customers. Dhaka Sessions, a series of events resembling NPR's Tiny Desk, brought music to the store. 
Amina Rahman added that they have been receiving an overwhelming number of responses, questions, and good wishes from the shop's regular patrons. "It will be a new beginning", she noted positively.
This comes as a much needed silver lining for distraught customers, many of whom have taken to sharing the sad news on social media. 
Shanum Sarkar, a regular customer, fondly recounts, "After I was old enough to get my own books, Bookworm's ambience spoke to me. The bookstore is, in simple words, magical". 
"This bookshop was a monumental place for this city and its readers. It's sad and agonizing to see it go", Zareef Daian, another customer, tells The Daily Star. 
Shababa Iqbal, a contributor to Daily Star Books, shares, "I have been a regular customer of Bookworm Bangladesh for as long as I can remember. It plays an instrumental role in shaping me as a reader. I live very close to it, and always considered it one of my 'happy places'. They have a wonderful connection with all their customers. I am sad to see them go, but my only hope is that they figure out a way and relocate somewhere soon".
Until the book resurfaces in a new location, Bookworm Bangladesh is expected to appear at the Dhaka Lit Fest, taking place on January 5-8, 2023.