Action to be taken if BCL men found involved in extortion
BCL acting president says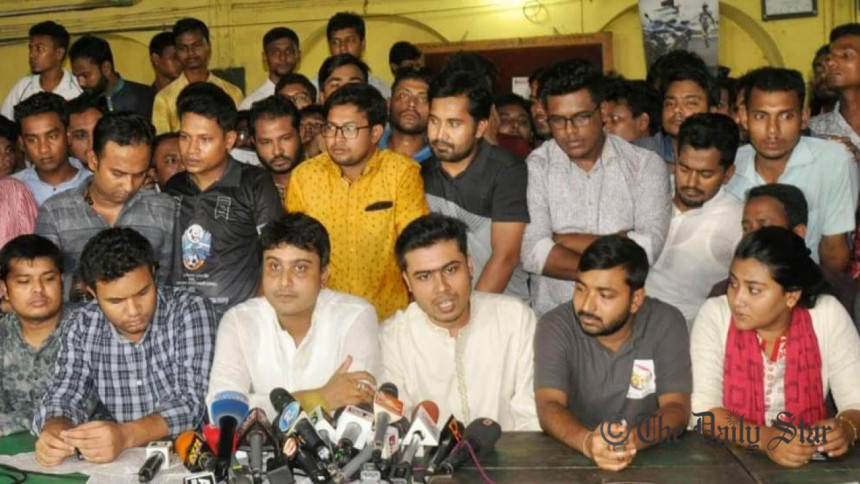 The new acting president of Bangladesh Chhatra League, Al Nahian Khan Joy, today warns of taking actions if any BCL men tarnish image of the student organization through extortion.
"If we get evidence of extortion or tender manipulation against any BCL men, the Chhatra League will take action against him or her," Al Nahian said at a briefing at Madhur canteen of Dhaka University.
Al Nahian said he will lead the organisation as per the instruction of the prime minister.
While briefing reporters, newly BCL acting general secretary Lekhak Bhattacharjee said it will be the big challenges for the new president and general secretary to formed committees and arrange the next council of the Chhatra League within next 10 months.
"We will take the Chhatra League to a stage beyond controversy," he said.
Yesterday, Rezwanul Haque Chowdhury Shovon and Golam Rabbani were removed from the posts of BCL president and general secretary for their controversial activities.
Awami League President Sheikh Hasina gave this decision on the two leaders of the pro-AL student body.
Chhatra League Senior Vice-President Al Nahian Khan Joy and Joint General Secretary Lekhak Bhattacharjee of have been given the charges of president and general secretary.