Dr Kamal seeks nat'l dialogue to tackle flood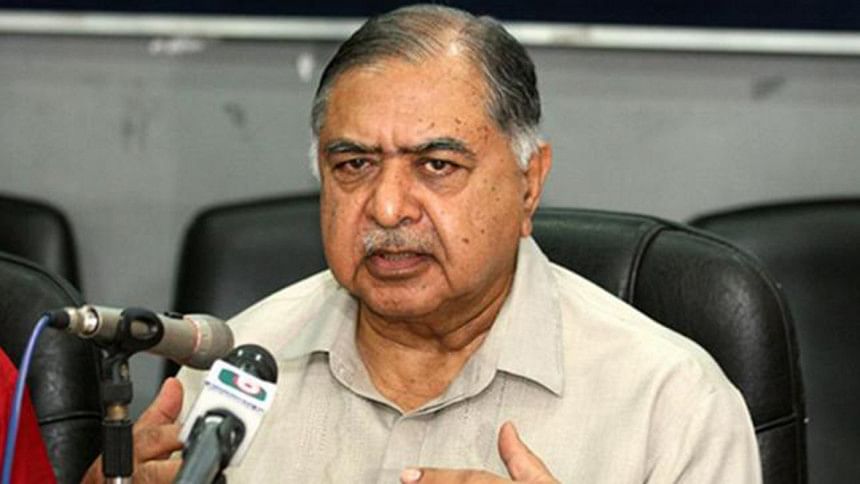 Stating that the government cannot alone tackle the current flood, Gono Forum President Dr Kamal Hossain today called for holding a national dialogue to find ways to effectively overcome the natural disaster.
"We face flood due to our geographical position but we need to find ways to minimise it and save people from sufferings and financial losses. I think a national dialogue is necessary in this regard," he said.
Dr Kamal made the call at a press conference arranged at the Jatiya Press Club by its party on the current flood situation.
Dr Kamal said both the government and the citizens have a role in tackling the flood situation. "I call upon the government let's sit together and work out action plans to tackle the situation with united efforts."
He, however, alleged that the government cannot tackle the flood situation as there is no effective democracy in the country. "But we all need to make our efforts to control the flood situation."
He said people should be more active and organised to resolve the country's problem.
"There're some issues like flood that should be considered from the national point of view. We should come forward rising above parochial political interest to assuage public sufferings and stand beside flood victims."