Nasim calls for political unity to solve Rohingya crisis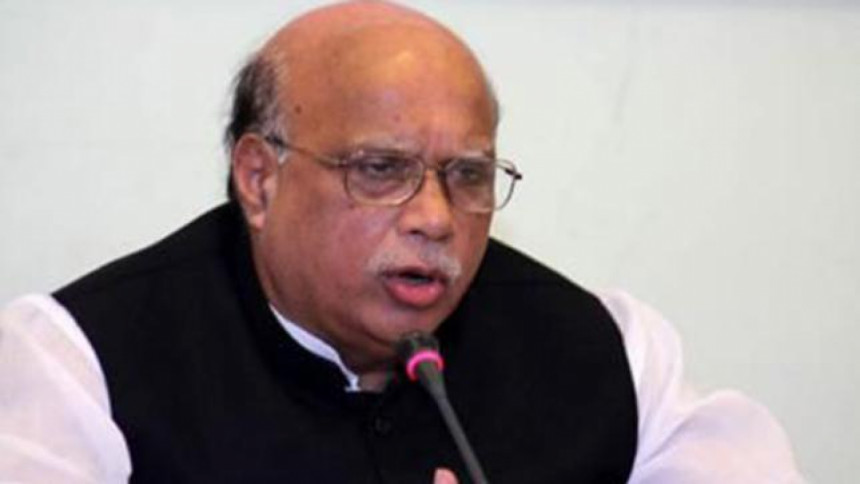 Awami League Presidium Member and former minister Mohammed Nasim today called upon all political parties in the country to be united for solving Rohingya crisis instead of politicising the issue.
"Prime Minister Sheikh Hasina gave the Rohingyas shelter with generosity considering humanitarian aspects…What we see now -- an evil force has started conspiracy centring the Rohingya issue," said Nasim.
"I sincerely request the international communities to put pressure on Myanmar government for repatriation of the Rohingyas. Our country is too small and already over-populated to fit them in," he added.
Nasim, also the spokesperson of AL-led 14-party alliance, made the remarks at a condolence meeting held at Institution of Diploma Engineers, Bangladesh auditorium in the capital.
The alliance organised the event in memory of Prof Muzaffar Ahmed -- an iconic political figure and Liberation War Organiser -- who passed away at a hospital in Dhaka on August 23, at the age of 97.
Nasim asked all not to do politics and be partisan regarding the Rohingya crisis.
"We want to solve the Rohingya issue together by becoming united… I request all political parties to support the government for repatriation of the Rohingyas," he added.