Tofail for diplomatic solution to Rohingya crisis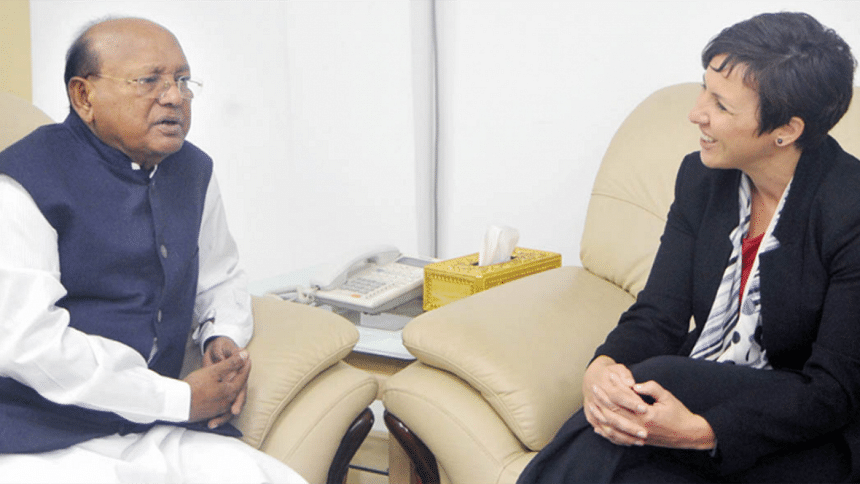 Commerce MinisterTofail Ahmed on Monday said the crisis regarding Rohingya influx into the country should be resolved through effective diplomacy.
"As a neighbouring country, we'll try diplomatically so that Rohingya people are sent back to their homeland Rakhine state," he said.
The minister was talking to reporters after a meeting with the country manager of International Finance Corporation Wendy Werner at the secretariat.
"Some are calling for severing financial ties with Myanmar but that would not be practical, we've to put pressure diplomatically," he said.
"Already more than three lakh Rohingyas entered Bangladesh and more are coming. They'll be provided with food, shelter and necessary medical assistance for humanitarian cause," he said.
Prime Minister Sheikh Hasina is going to attend a United Nations meeting this month where Bangladesh along with the global community can put pressure and protest Rohingya persecution which may bring an end to the crisis, he added.
Myanmar is trying to evict Rohingyas from their land and want to set up industries there which is completely inhumanly, so the global community should come forward to settle the issue, he said.