Fakhrul's remarks 'delirium of a failed politician': Quader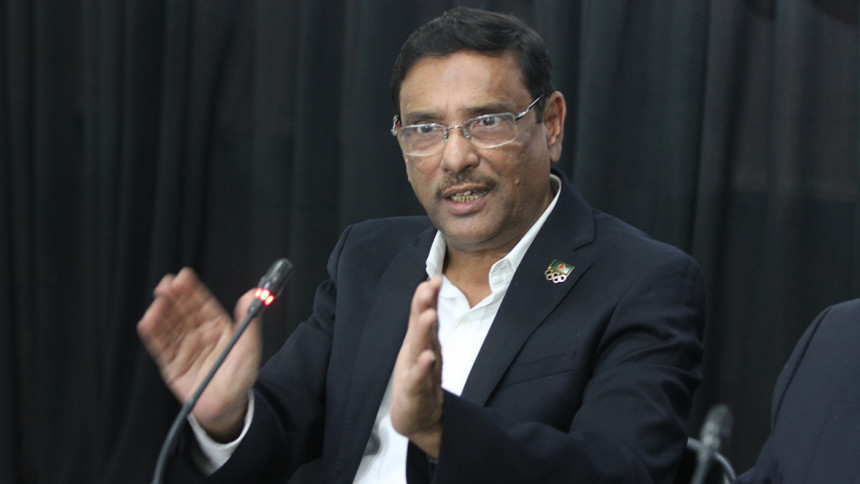 Awami League General Secretary Obaidul Quader yesterday said BNP has nothing to do other than complaining to foreigners, after its failure in both the election and its movement.
He also described the remarks of BNP Secretary General Mirza Fakhrul Islam Alamgir over the national election as "delirium of a failed politician".
Quader came up with the remarks while talking to reporters before a joint meeting of Awami League secretariat and the party's associate bodies at its Bangabandhu Avenue office.
"They (BNP) couldn't wage a movement over the last 10 years. We thank them as they joined the national election. But they utterly failed in the election, too," he said.
Quader further said, "What can be their (BNP's) resort now they have failed in its movement and the election? Now they're complaining to foreigners and it's their old habit."
He said Awami League was more united during the 11th parliamentary election than in the past. "We achieved a massive victory as we could show a stronger unity through excellent coordination under the leadership of Sheikh Hasina."
The AL general secretary said party president Sheikh Hasina's strong stance against evil and communal forces also helped the party get an unforgettable victory in the election.
The minister said their party will celebrate the victory through a rally at Suhrawardy Udyan on January 19.
At the beginning of the meeting, one-minute silence was observed paying homage to recently-deceased AL former secretary general Syed Ashraful Islam.