Monju rejects KCC polls results
Demands re-election at 105 centres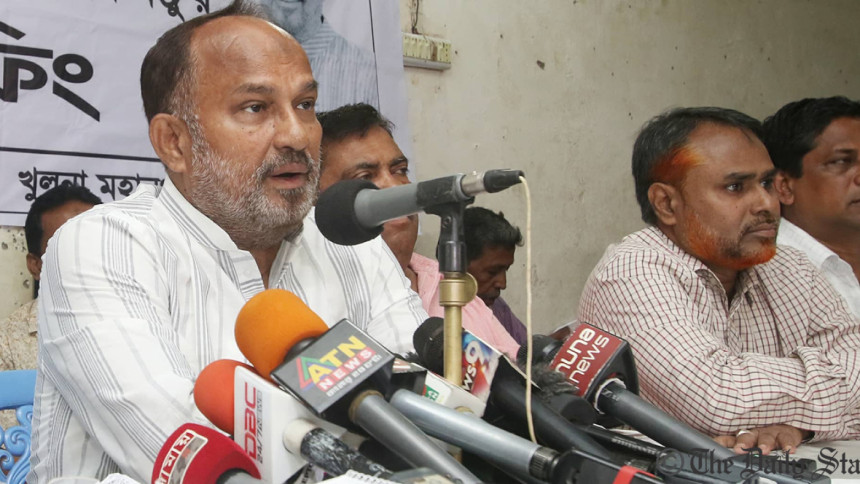 Rejecting Khulna City Corporation elections' results, BNP's defeated mayoral candidate Nazrul Islam Monju today demanded re-election at 105 centres bringing allegation of irregularities.
"Yesterday's election was the example of new edition of extreme vote rigging," Monju said at a press conference at the party's office in the city around 11:00am.
Read more: Khaleque wins
Flanked by the BNP leaders and activists, Monju, who was defeated to Awami League by 67946 votes, called upon the Election Commission (EC) to investigate the "wide spread anomalies, vote rigging and stuffing of ballots" at different centres.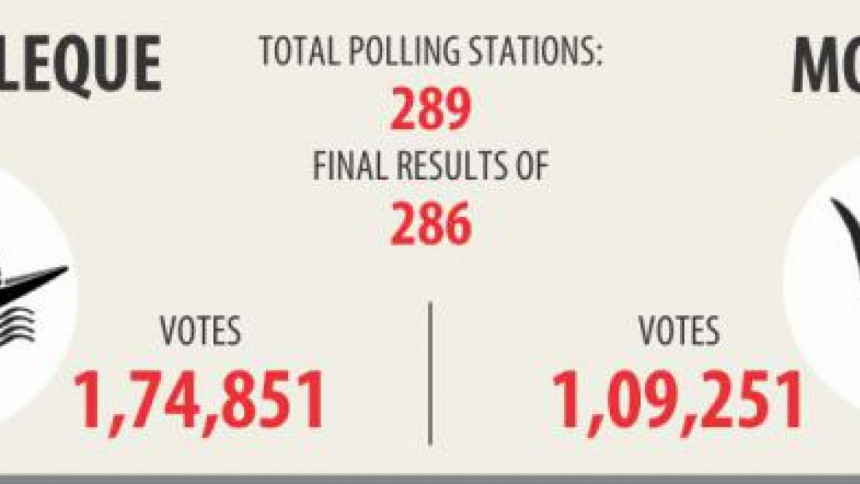 Monju, the organising secretary of BNP central committee, also demanded that the EC gives punishment to law enforcers and and election officials who allegedly assisted in the activities of various irregularities during the yesterday's voting.  
The results of the KCC polls from all the 286 centres show Nazrul Islam Monju bagged 1,09,251 votes, while Khaleque got 1,74,851 votes, according to the unofficial results announced by Returning Officer Yunus Ali.
With this wins, Khaleque, who resigned as an MP to contest the polls, has sweep back as the city mayor for a second time. In the last polls in 2013, the AL leader lost to BNP-backed candidate Moniruzzaman Moni, the incumbent mayor.