EC observer assaulted at Khulna polling centre
An observer of Election Commission from Dhaka was assaulted by supporters of Awami League-backed Khulna City Corporation (KCC) mayoral candidate at a polling centre in Khulna city right after voting began this morning.
The EC official told journalists at the spot around 9:50am seeking anonymity that he barely managed to come out of the Nurani Bahumukhi Madrasa Biddaloy polling centre after the assault.
The AL mayoral candidate supporters also tried to vandalise the vehicle of the EC official at the polling centre, our staff correspondent covering KCC polls reports quoting the official.
Returning Officer Dr Mizanur Rahman of the polling centre confirmed the incident to the correspondent.
The total number of voters at the polling centre is 4,100.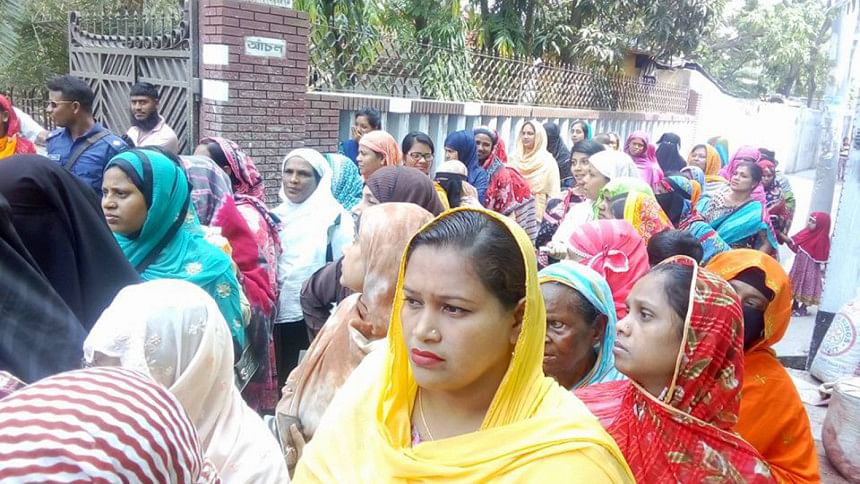 Meanwhile, no BNP agents were seen at the booths of the same voting centre since morning.
But AL supporters wearing badges of boat symbol were seen taking voters inside the centre and interfering the polling activities there.
BNP candidates and supporters claimed that their agents were driven out from all the polling centres.
Communist Party of Bangladesh (CPB) mayoral candidate Mizanur Rahman Babu alleged that no free and fair polls are taking place in the city today.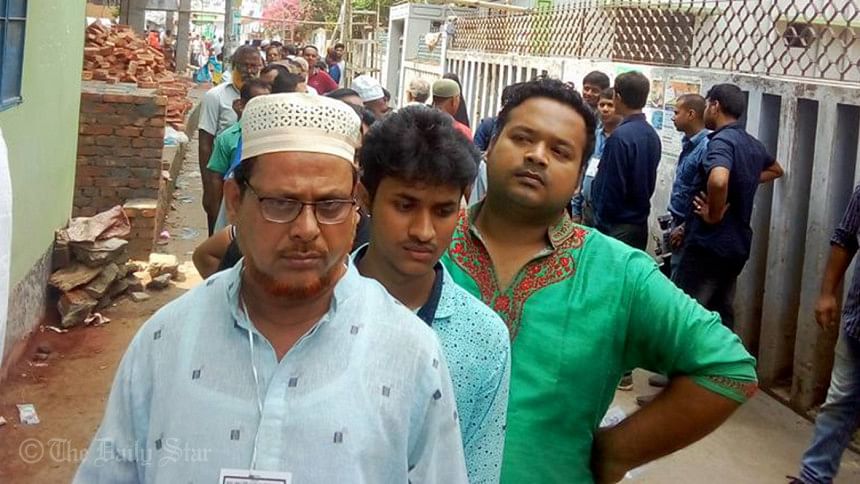 Terming the situation unexpected and depressing, he said that his polling agents were not allowed to enter any of the polling centres in the city.
On the other hand, at around 9:45am, a voter alleged that he was not able to cast his vote as agents of the ruling party took away his seal at the poling centre.
Dr Mizanur Rahman said they were investigating the allegations of the voter and the BNP candidates and supporters.