Khaleda's call for unity true: Fakhrul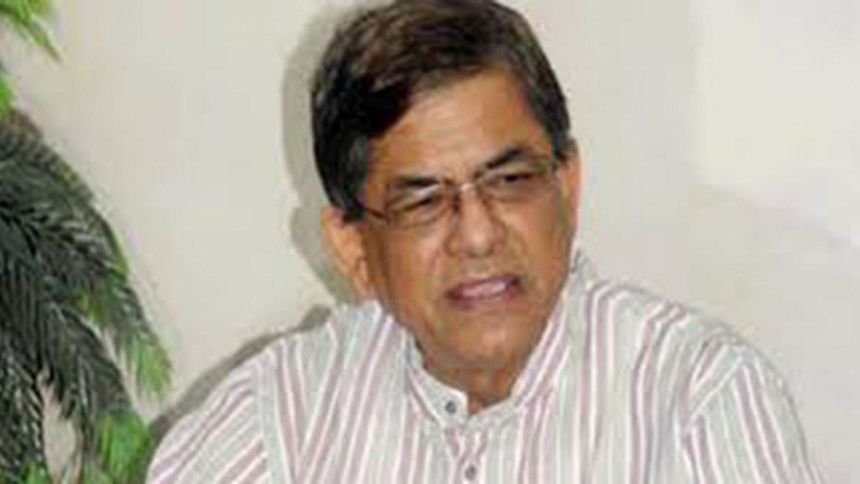 BNP Secretary General Mirza Fakhrul Islam Alamgir today called upon the government to stay away from dishing out lies centering Khaleda Zia's call for unity against terrorism and militancy.
"Khaleda Zia made the call from a responsible position and it comes from her heart. It is unfortunate that the government is puzzling people in many ways over the call," Fakhrul said.
He was addressing a discussion at Dhaka Reporters' Unity organised by National Democratic Party, a component of BNP-led 20 party-alliance.
A day after the Dhaka café attack, Khaleda called for forging a national unity. Ruling Awami League rejected the call giving a condition to sever ties with Jamaat-e-Islami.
Awami League is itself a barrier towards unity, Fakhrul alleged, claiming the party never responded in any call for the sake of the nation.
"Awami League wants to hang on to power using the militancy issue as a tool," Fakhrul said.
Militants are surfacing due to lacking of democracy and rule of law in the country, the BNP leader said.
Calling on the people unite for their rights to vote freely, Fakhrul said, only a credible and inclusive national election under a neutral government can bring a solution to get rid of the prevailing situation.