Khaleda receives dental treatment at BSMMU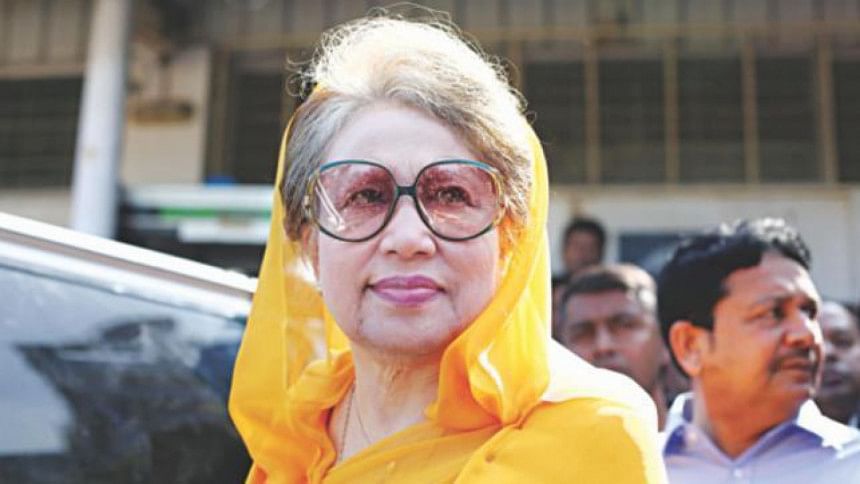 Imprisoned BNP Chairperson Khaleda Zia has attended dental treatment at Bangabandhu Sheikh Mujib Medical University (BSMMU).
Khaleda Zia, admitted to BSMMU's cabin No. 621 since April 1, has been receiving treatments under a medical board of experts at the hospital.
She was taken to the hospital's dental unit this afternoon and received treatment for around an hour, BSMMU Additional Director Nazmul Karim said.
Later, Khaleda was shifted back to her cabin amid tight security.