Khaleda Zia's family applies for her temporary release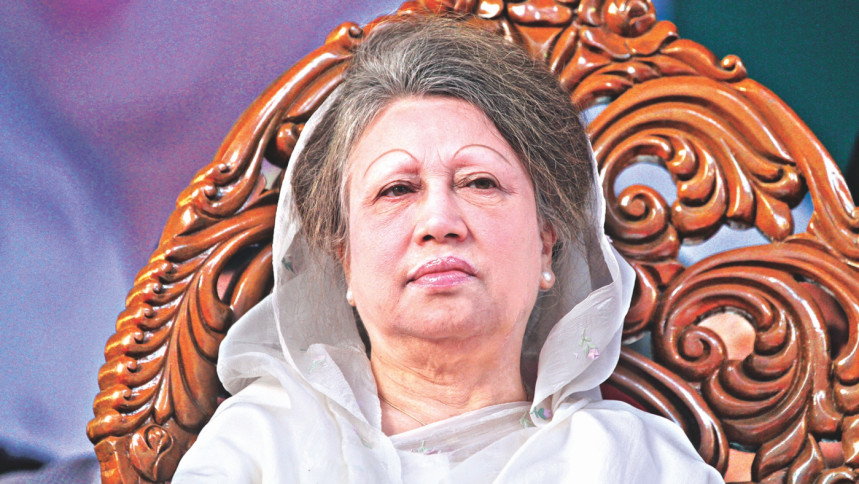 BNP Chairperson Khaleda Zia's family members have applied to the home ministry for her temporary release, party Secretary General Mirza Fakhrul Islam Alamgir told reporters today.
He said the application was filed a few days ago, but did not specify whether it had also sought parole or any other details.
None of the BNP chief's family members could be reached for comments at the time of filing of this report.
Asked whether the party would seek any parole, the BNP leader said, "We repeatedly said seeking parole is completely Khaleda Zia and her family's personal matter."
Fakhrul came up with the disclosure when he, along with Gazipur district leaders, went to BNP founder Ziaur Rahman's grave to place wreaths.
Referring to GK Shamim's bail, he alleged that a criminal got bail. "It proves that there is no rule of law in the country.
"It also proves that Khaleda Zia is kept behind bars just out of political vengeance. A criminal got bail but a former prime minister did not," he said. 
Khaleda, who is now in the prison ward of Bangabandhu Sheikh Mujib Medical University, has been in jail since she was convicted in the Zia Orphanage Trust corruption case on February 8, 2018. She was found guilty in another graft case later the same year.