Khaleda charged for Darussalam arson attack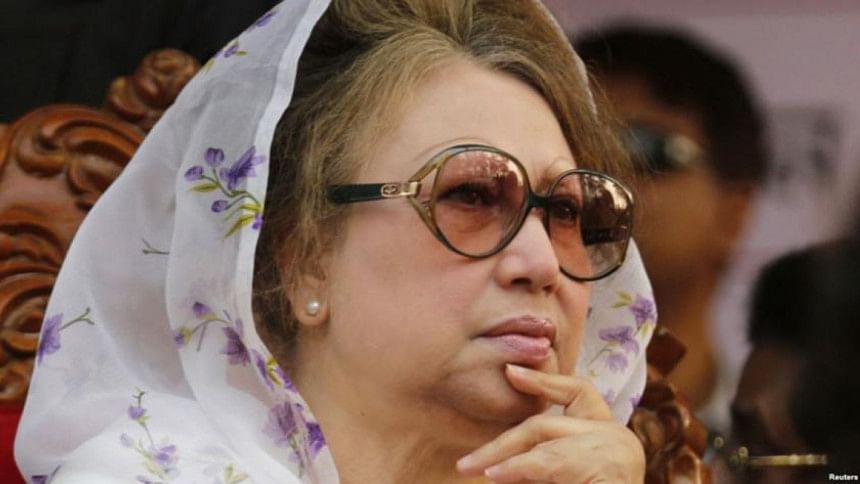 Police today pressed charges against BNP Chairperson Khaleda Zia and 26 others in two cases filed for arson attacks in Darussalam area of Dhaka last year.
Darussalam police submitted the charge sheets with Dhaka's Chief Metropolitan Magistrate Court.
In the charge sheets, Khaleda have been showed as masterminding of both the attacks in Darussalam area during the BNP-led 20-party alliance anti-government agitation.
Police appealed to the court to issue arrest warrant for Khaleda showing her fugitive.  
Police in the charge sheets included the names of BNP leaders Amanullah Aman, Syeda Asifa Ashrafi Papia, Sultan Salahuddin Tuku and Habib-un-Nabi Khan Sohel.
The cases were filed for setting fire to two vehicles in the area on March 3 and February 4 last year.