Khaleda 'to skip' tomorrow's graft hearing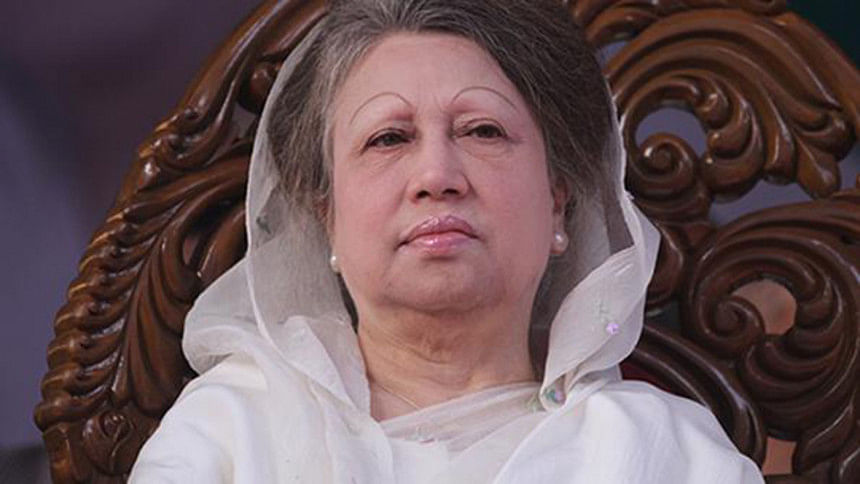 BNP Chairperson Khaleda Zia will likely be skipping tomorrow's graft hearings of Zia Charitable and Zia Orphanage Trust cases for "illness".
"She is physically unwell. That's why, she is likely to skip tomorrow's hearing," Khaleda's lawyer Sanaullah Mia told The Daily Star today.
This is the third time the BNP chief will be skipping trial proceedings after her return to the country on November 21 after spending more than two months abroad.
According to the charge-sheet of Zia charitable case, Khaleda and three others abused power to collect Tk 6.19 crore for the trust during the BNP-led government's tenure between 1991 and 1996.
On the other hand, the orphanage trust graft case were filed against Khaleda, her son Tarique Rahman and four others for embezzling Tk 2.1 crore by forming the charity which exists only on paper.
Anti-Corruption Commission filed the cases during the military-backed caretaker government in 2007.