Not possible to fully expose all graft allegations: ACC chief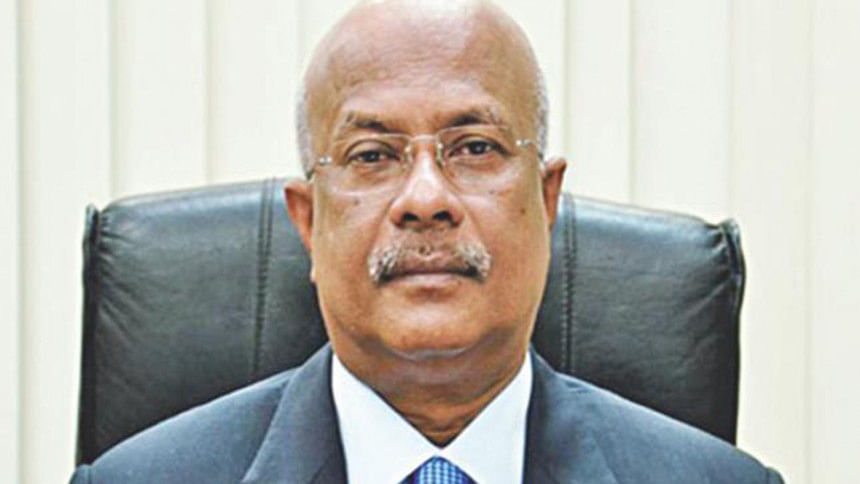 Admitting that the Anti-Corruption Commission (ACC) lacks capability to some extent, its Chairman Iqbal Mahmood today said it is not possible to fully expose all the corruption allegations for this.
"That's why it has not been fully possible to ensure punishment in cent percent cases," he said when Executive Director of Transparency International Bangladesh Dr Iftekharuzzaman met him for signing a memorandum of understanding with the ACC anew.
The ACC chief, however, said punishment is being meted to perpetrators in 70 per cent cases which is a positive change.
He said various trainings are being imparted to ACC officials to enhance their capability.
Mentioning that they are legally bound to take cognisance of all kinds of cases - big or small, Mahmood underscored the need for amending the existing law to incorporate the plea-bargaining system so that small cases can be disposed of in a different manner. "This might help dispose of the pending cases quickly."
He said the Commission wants cooperation from all public and private organisations, not only TIB, in rooting out corruption from the country.
The ACC chairman also emphasised innovative ideas to build the next generation imbued with moral values. "Various creative programmes are devised and implemented at primary and secondary levels...this will be the biggest investment."
He assured that if any programme is taken to change the mindset of students, the ACC will cooperate to this end.
TIB Executive Director Iftekharuzzaman said they want to work together with the ACC to make the national anti-graft body stronger so that it can deal with graft effectively.