'ACC probing graft allegations against 10-15 ruling party men'
ACC chief says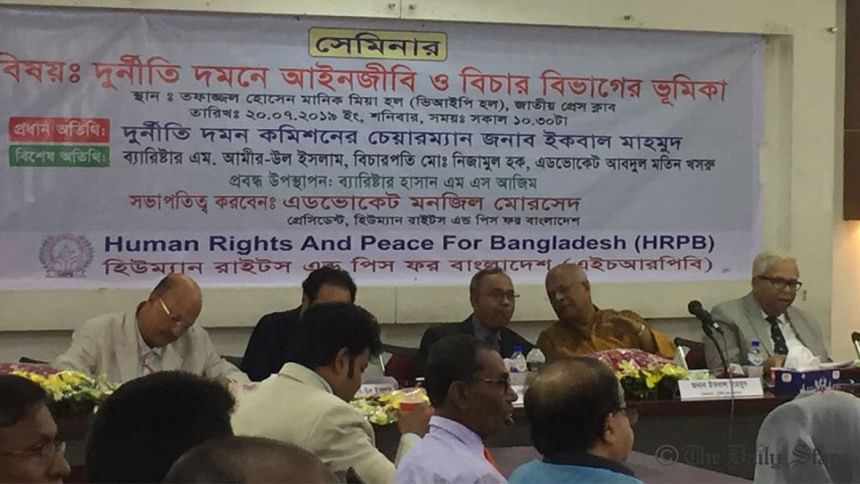 The Anti-Corruption Commission (ACC) has been dealing with corruption allegations against about a dozen of the ruling party men, the commission's Chairman Iqbal Mahmood today said.
"In my view, some 10 to 15 ruling party men are under prosecution, investigation and inquiry," he said at a seminar at the Jatiya Press Club in Dhaka.
The ACC chief, however, did not disclose what level of the ruling party the men belong to.
His comments came against criticism that the graft watchdog hardly plays any strong role when allegation is raised against ruling party men and that it cannot take action against any "big fish".
Rights-based organisation Human Rights and Peace for Bangladesh (HRPB) arranged the seminar on "The Role of Lawyers and the Judiciary in Curbing Corruption".
Addressing the seminar as the chief guest, the ACC chief said that besides the ruling party men the commission has also been investigating allegations against 15 men of one political party and 12 men of another party.
Moreover, it was either inquiring or investigating allegations against 25 persons involved in business and some 15 bureaucrats -- from secretary to joint secretary levels, he added.