Buet alumni demands VC's removal, overhaul of admin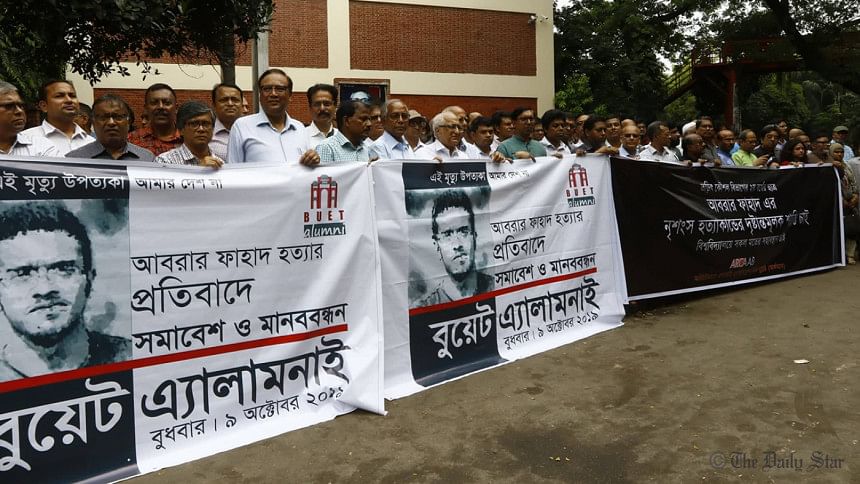 Alumni of Bangladesh University of Engineering and Technology (Buet) today demanded resignation of the vice chancellor and an overhauling of the administration at the earliest.
The seven-point demand was announced by President of Buet Alumni Association Professor Jamilur Reza Chowdhury on Buet campus following a procession and rally by the alumni.
The demands included speedy trial of the killers under a special tribunal, and expulsion of the killers from Buet.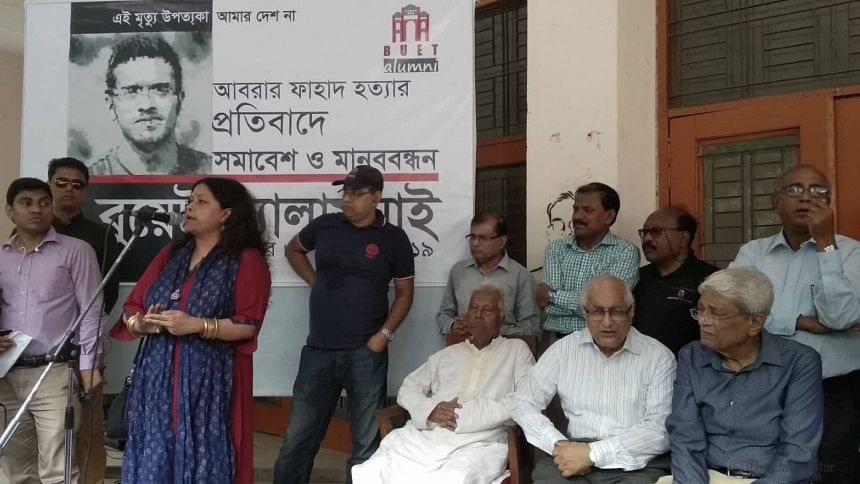 Abrar Fahad, a second-year student of EEE department, was beaten to death allegedly by some Bangladesh Chhatra League (BCL) leaders at the university's Sher-e-Bangla Hall sometime between 7:30pm Sunday and 2:30am Monday.
The gruesome murder has sparked widespread outrage among students of different public universities who have taken to the streets demanding punishment of the killers. 
Yesterday, several hundred Buet students came out of dormitories and gathered in front of the university's central cafeteria and placed their eight-point demand which includes capital punishment to the killers, expulsion of all the accused from the university, and a ban on organisation-based politics on the campus.
Their demands also include expulsion of all the identified killers from Buet for life within 72 hours, trial of the Abrar murder case at a speedy tribunal, and expulsion of those involved in ragging students at Buet dormitories.
The students also threatened to foil the Buet admission test scheduled for October 14 if their demands were not met.
They also protested the "silence" of the vice chancellor and his administration over the Abrar murder.