JS would set bad example if gas price hike not discussed
Rashed Khan Menon tells parliament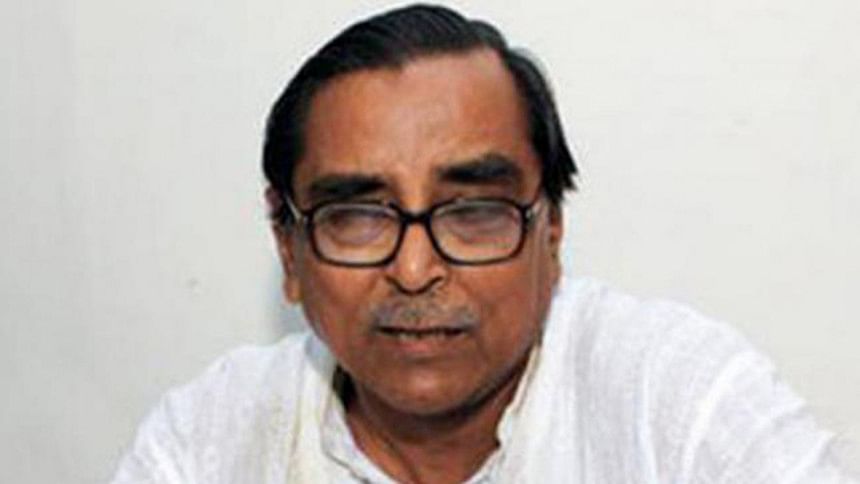 Workers Party lawmaker Rashed Khan Menon today expressed his utter disappointment in the parliament for not accepting his proposal for allowing MPs to discuss on the recent hike of gas price in the House. 
Menon, also president of the party, said it would be a bad instance if the discussion on the gas price hike does not take place in the parliament.
Earlier on July 7, speaking on a point of order, Menon submitted a notice to the parliament for allowing a discussion in the house on the gas price hike.
He also demanded the decision of Deputy Speaker Fazle Rabbi Miah who was presiding over the sitting at that time about his notice.
In reply, Fazle Rabbi told Menon that he (Menon) would be informed later about his notice.
Jatiya Samajtantrik Dal (JSD) lawmaker Hasanul Haq Inu, Awami League lawmaker Mayeen Uddin Khan Badal, Workers Party lawmakers--Fazle Hossain Badsha, Mustafa Lutfullah and Lutfun Nesa Khan have given their consents to the notice.
Criticising the government for increasing the gas price, Menon, on July 7, said the government took the decision without any discussion in the House though it was in session. 
"The government took the decision bypassing the parliament which is tantamount to humiliate the House," he said on that day.