Govt won't bow down to any external pressure: Quader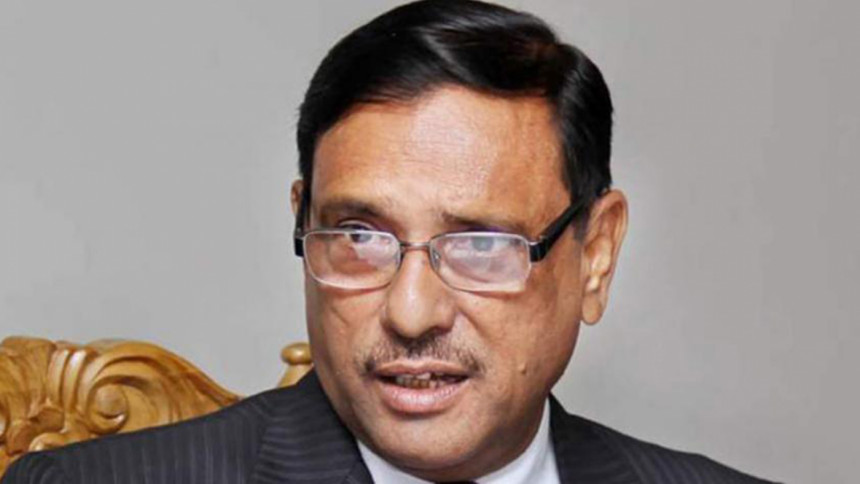 Road Transport and Bridges Minister Obaidul Quader today said the government would not bow down to any external pressure over the ongoing anti-narcotics drive.
"We will not bow down to any pressure. The United Nations and our foreign friends may observe the drive if they think so as they have a right to do so," he said.
The minister came up with the remark while replying to a query from reporters after a programme at Bangabandhu International Convention Center in Dhaka.    
Quader, also general secretary of ruling Awami League, said the anti-drug drive is going on and will continue until the drug issues are eliminated from the country completely.
Over the murder of Teknaf ward councillor Akramul Haque, the AL leader said if Akramul is innocent, those who labelled him as drug peddler will be brought to justice.
Giving example of Naryaganj seven-murder case, Quader said no top officials of Rapid Action Battalion involved with the incident was spared.
Replying to another question that ten eminent citizens called for an end to extrajudicial killings, he said every citizen, including eminent persons, have the right to criticize any move of the government.