'Muhith's 16th amendment remark a contempt of court'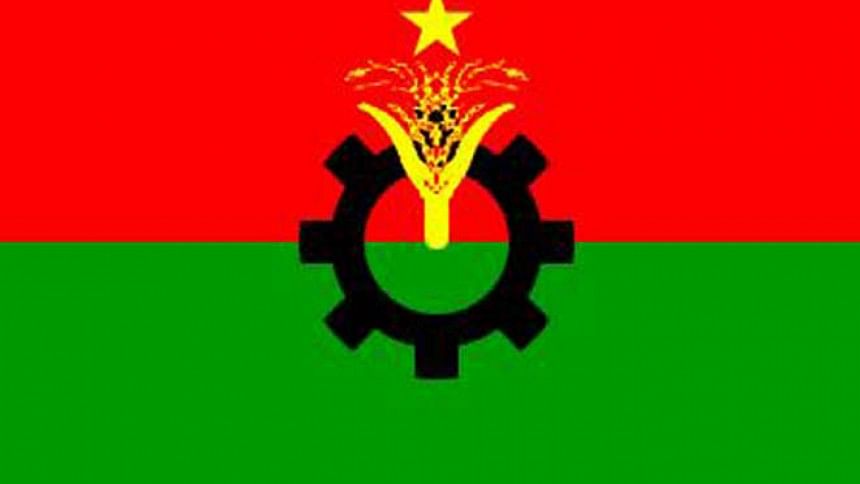 BNP today slammed Finance Minister AMA Muhith for his yesterday's remark that the 16th amendment of constitution will be passed in the parliament every time it will be scrapped by the High Court.
The finance minister's statement is clearly a contempt of court and contrary to the rule of law, BNP Senior Joint General Secretary Ruhul Kabir Rizvi told journalists at a press briefing at the party's Nayapaltan office this morning.
Read more: Muhith resents scrapping of 16th amendment
The finance minister made the remark while talking to reporters after a programme at Sylhet Medical College yesterday.
The BNP leader also criticised the government for the irregularities in hajj flight management by Biman Bangladesh Airlines, accusing the Ministries of Aviation and Religious Affairs of failure to ensure proper regulations and management of hajj flights and the well being of the hajj pilgrims.
So far 19 hajj flights were cancelled in 12 days, while 40 thousand hajjis were still uncertain about whether they would be able to make the pilgrimage, Rizvi said.
Also, in response to ruling Awami League general Secretary Obaidul Quader's comment that the BNP leaders should resign from "top to bottom", the BNP leader said the ruling party leaders are worried of their eminent downfall after a reign of terribly poor governance, corruption, killings, abductions, enforced disappearances, repression of women and children, and terrorism across the country, and such comments are made by the AL leaders out of despair.
He also condemned detention and torture of the party's leaders and activists by police and ruling party cadres across the country.