Drop JP lawmakers from cabinet, Raushan urges PM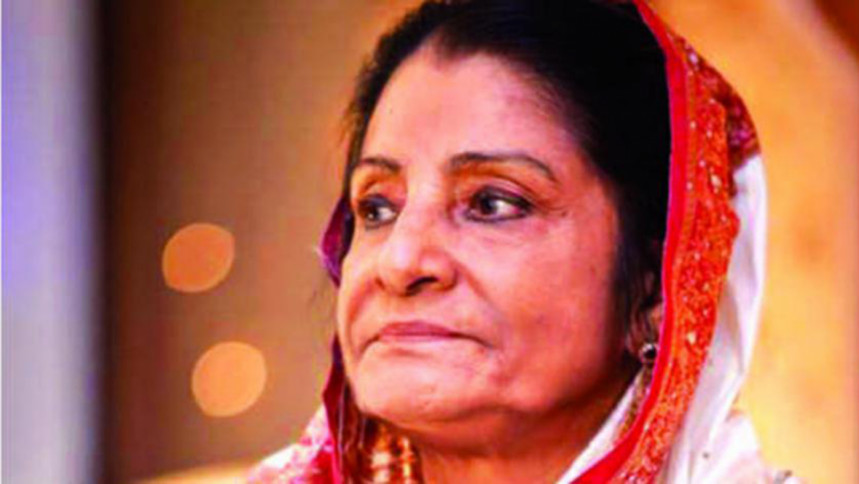 Opposition Leader Raushan Ershad today in parliament urged Prime Minister Sheikh Hasina to drop three Jatiya Party lawmakers from the cabinet to help the party to appear as the real opposition one.
"Drop three Jatiya Party men from the cabinet. If you (PM) do this, then Jatiya Party will be able to play its due role upholding dignity," Raushan told the House while speaking on the thanksgiving motion on the president's speech.
She also urged the premier to induct all the 40 opposition lawmakers in the cabinet if the three JP MPs are not dropped from the cabinet.
There are one minister and two state minister in Prime Minister Sheikh Hasina–led cabinet formed through the January 5, 2014 election.
The JP appeared as the main opposition party in the parliament as the BNP-led 20-party alliance had boycotted the polls.
Political analysts and different organisations, including Transparency International Bangladesh, have been criticising the JP for sharing ministries with Hasina-led cabinet and losing its character as the opposition.
In her speech, Raushan said: "If you [PM] give the directive [to resign three JP leaders from the cabinet], there is no one to disobey the instruction."
During her speech, some treasury bench lawmakers without using the microphone said that the premier already directed one minister and two state ministers to step down.
Reacting to the remark, Raushan said, "No.....you (PM) did not ask them to resign."
"Still there is almost one year left. You please consider the matter," she added amid thumping of desks by the opposition and treasury bench lawmakers.
Raushan in her speech also said that she could not talk to the journalists as some of her colleagues had been in the cabinet.
"I feel embarrassed when reporters ask me whether the Jatiya Party is in opposition or in the government. I don't give interview to journalists due to this matter," she said.
Raushan also raised a question about the identity of the JP whether it belongs to the opposition or the government.
Hinting at the premier, the opposition leader said: "When you visit abroad, can you answer the question that which are the opposition party in Bangladesh?"
At that time, some of the treasury bench lawmakers advised her to drop the matter.
In reply, "Why will I refrain from raising the issue now? It's an important matter."
The opposition leader was also critical of the activities of the government as all the rivers, canals and marsh land had been filled up with rubbish substances.
Raushan also advised the premier to wander the country in disguise to get a first-hand experience of the people's suffering and environmental pollution.
"Please listen what are people saying and how they are living."
"You (PM) always travel different areas through motorcade. So, you don't understand the suffering of the mass people," she added.