Democracy, human rights ruined: Fakhrul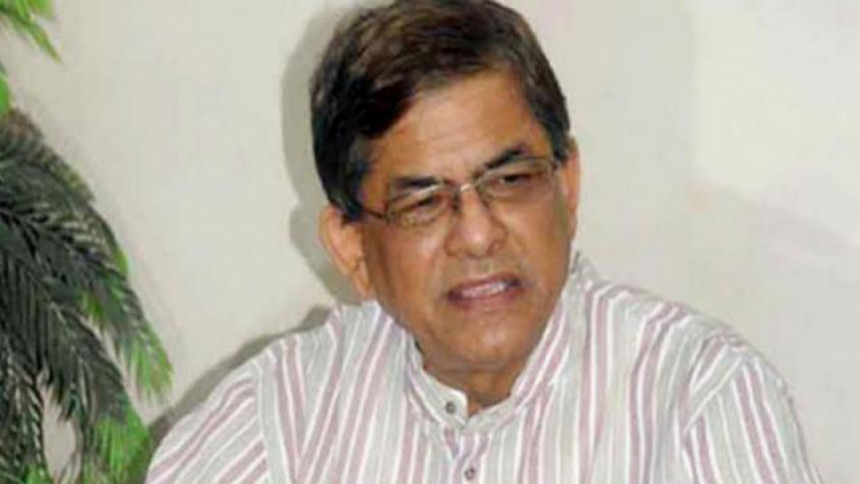 BNP Secretary General Mirza Fakhrul Islam Alamgir today said that the ruling quarter has "destroyed" the country's democracy and human rights unleashing the state machineries.
"The government is unleashing all its state machineries intending to cling on to power by relinquishing the country's democracy and human rights," Fakhrul said while addressing a human chain in front of the National Press Club in Dhaka this noon.
People are being victimised of enforced disappearance or being killed whenever they are speaking against the government, the BNP leader said.
"The overall situation seems to me that the government has made the country's democracy and human rights disappear," Fakhrul said at the human chain organised on the occasion of the International Human Rights Day.
Family members of those went missing or disappeared were also present at the human chain alongside the BNP leaders and activists.
Fakhrul said many people including university teachers, former diplomat, businessmen, journalist who went missing have yet to return home. The family members are eagerly waiting for safe return of their dear and near ones, he added.
Claiming that his party is being denied of space in politics, Fakhrul said no election friendly atmosphere will possible to be ensured if the trend is continued in the country for long.
 "We will have to defeat the government through a democratic manner ensuring the next general election under a nonpartisan and neutral government," Fakhrul said.