BNP activists thronging Sylhet rally venue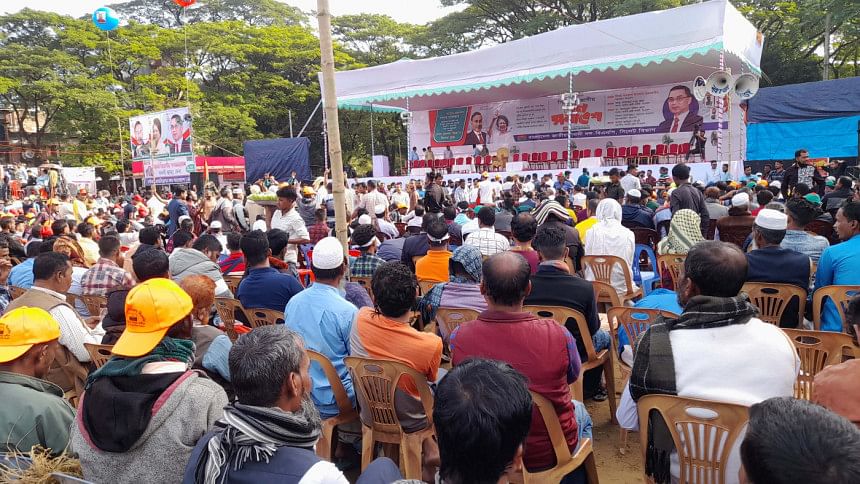 BNP activists continue to gather on Alia Madrasa ground in Sylhet city's Chowhatta area, hours before the rally starts.
Chanting slogans and holding placards, BNP supporters have been marching towards the venue in procession since dawn.
Meanwhile, the BNP has finalised all its preparations for the rally, reports our Sylhet correspondent.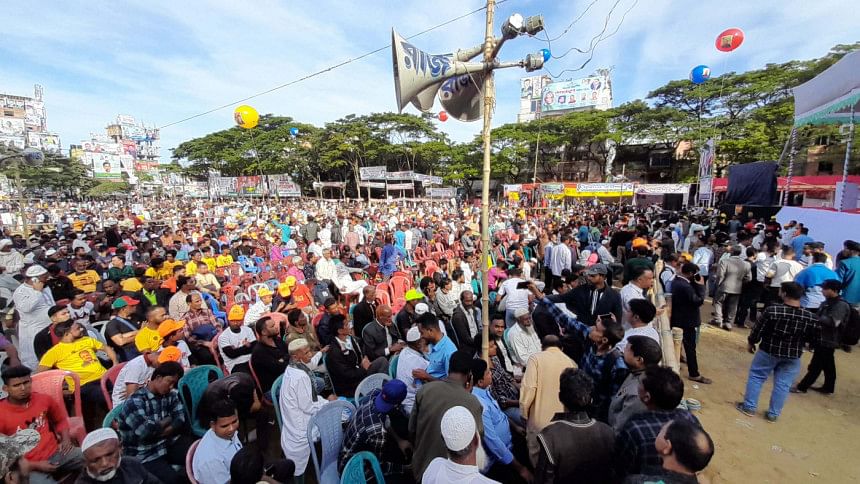 BNP Secretary General Mirza Fakhrul Islam Alamgir, the chief guest at the rally, and other central leaders reached Sylhet last night.
Though the transport strike almost cut off Sylhet from the rest of the country, the activists, mostly from the four districts in Sylhet division, travelled to the city on rented buses, trucks, private vehicles, motorcycles and boats.
While talking to The Daily Star this morning, Masuk Mia, a BNP supporter of Sunamganj's Dowarabazar upazila, "There is no peace during this party's (the Awami League) rule. The price of everything is high... I decided to protest and came to Sylhet on a boat because of the transport strike."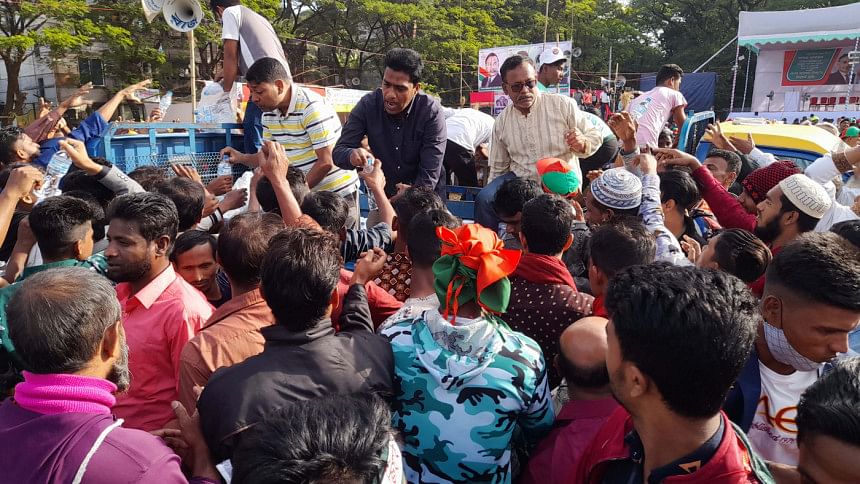 Masuk went to Sylhet yesterday afternoon and spend the night at a community centre.
Hazrat Ali of Sylhet's Jaintapur Upazila, who stayed at a relative's house after reaching the city, said, "I had to come a day before the rally as they enforced a transport strike for today [Saturday]. I heard vehicles are being barred from coming to Sylhet since this morning," he said.
Talking to this newspaper, Fazle Elahi, a resident of Sylhet city, said, "I arrived at the venue early to secure my place in the front row. Due to a huge crowd, I feared that I might not be able to enter the venue if I was late."