Cut power tariff, BNP tells govt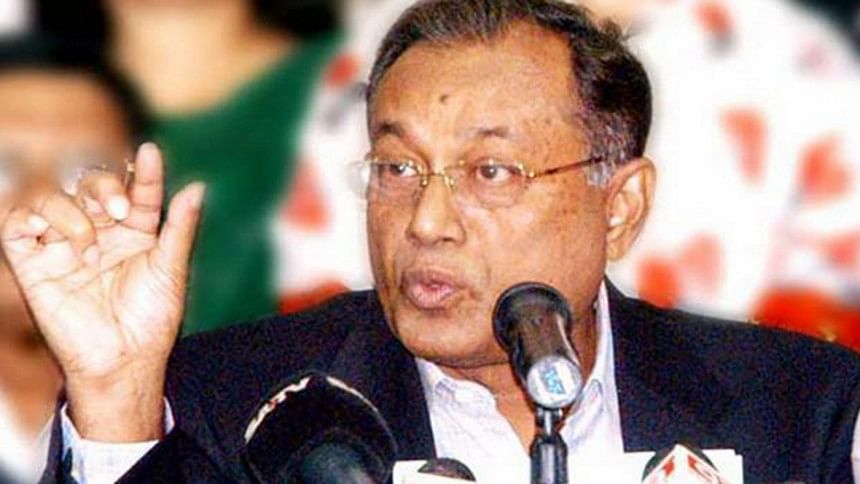 BNP has demanded that the government reduce the power tariff after adjusting the current oil price on international market and revising the deals signed with private power generating companies.
"During the signing of the deals between government and quick rental power plants, the rate of oil in the international market was higher, but it is low now. So, it should revise the deals and fix the power price," said party spokesman Asaduzzaman Ripon at a press conference.
Oil price in the international markets has halved to around $60 per barrel in last one year, but the government has not adjusted the retail prices in local markets in line with global developments yet.
"It is needed to ensure more transparency and accountability in the deals the government had signed with private companies to generate power through quick rental power plants," Ripon said.
Ripon, also the party's foreign affairs secretary, came up with the demand just a day before the passage of the fiscal 2015-16 budget in the parliament.
Terming the parliament as illegal, he said BNP has nothing to say about the budget as an illegal parliament is going to pass it, but considering people's interest the party has raised voices on some issues.
Ripon also demanded the withdrawal of 10 percent value added tax (VAT) proposed in the budget on the country's private universities, medical and engineering colleges.
The BNP leader also urged the government to increase salaries of judges, teachers and traffic police.
Ripon, meanwhile, alleged that the government has destroyed the economy with its wrong policies. "Ruling party men have plundered most of the state-owned banks."
He also alleged that thousand crores of taka have been siphoned off abroad in the last few years. "But, no one is brought to justice for the money laundering."