BNP won't contest in polls with Khaleda in jail: Rizvi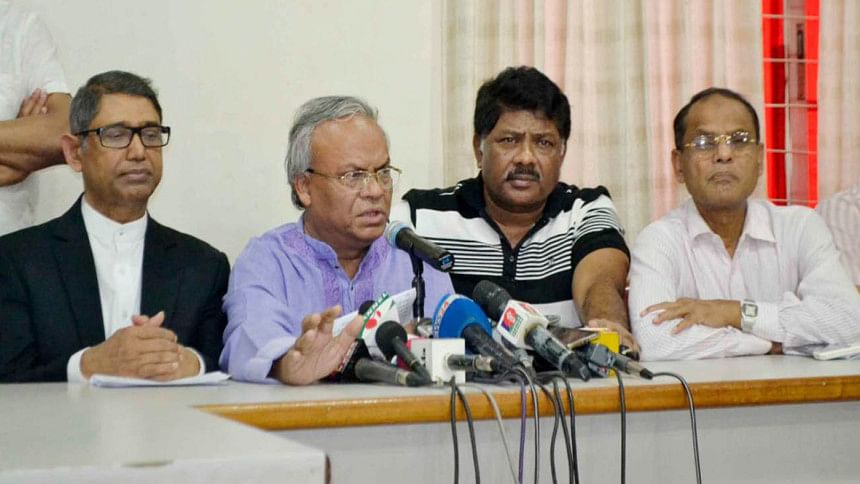 BNP Senior Joint Secretary General Rizvi Ahmed today said that his party will not participate in the upcoming general election keeping its Chairperson Khaleda Zia in jail.
"No election will be held without Khaleda Zia. The plot to hold the next election by keeping Khaleda in jail will go in vain," Rizvi said while addressing a press conference at the party's Nayapaltan central office in Dhaka this noon.
While talking to reporters in Feni yesterday, Awami League General Secretary Obaidul Quader said BNP will certainly take part in the upcoming general election though its chairperson Khaldela Zia may not join it for her conviction.
Rejecting Quader's claim outright, Rizvi said that Khaleda Zia is the sole inspiration of BNP men and they will not participate in the next general election without her.
Rizvi also criticised Quader for making such hypothetical remarks and raised a question from where he (Quader) gets such messages.
"It seems to me that Quader is playing a role of general secretary of the ruling Awami League. He is, at the same time, also a policymaker of BNP," he added.