BNP wants to make issue: AL's take on city polls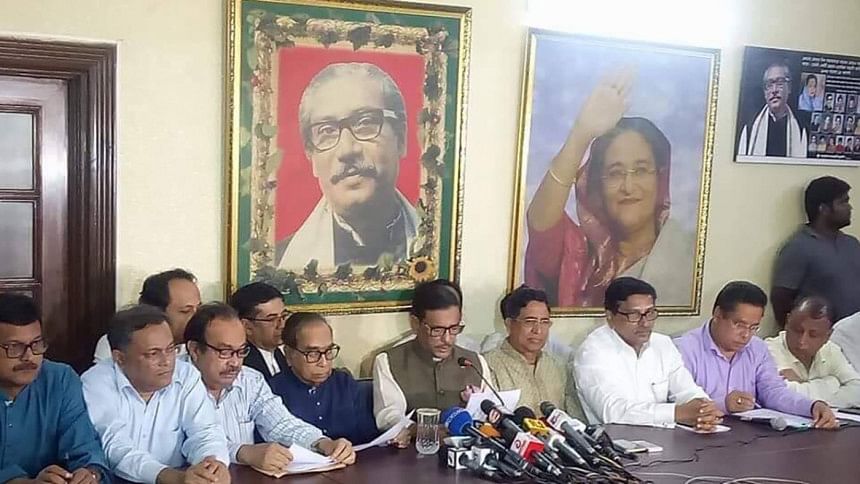 BNP is following a strategy of election boycott to create an issue ahead of the upcoming general election, Awami League General Secretary Obaidul Quader has said.
Quader came up with the remarks at a post-election press conference at the party President Sheikh Hasina's Dhanmondi political office in Dhaka this afternoon.
BNP's aim was to make the election controversial, Quader, also the road transport and bridges minister, said, adding that the government has foiled the party's "evil attempt".
BNP's mayoral candidate for Barisal Mujibur Rahman Sarwar boycotted the city elections with a motive to create an issue ahead of the national election, the AL leader said.
BNP did not wish to win the elections and the party's mayoral runner for Rajshahi staged a drama without casting his vote, he said.
"No causalities took place during the three-city polls, and thus we cannot say the election is not held in a free, fair and credible manner," Quader said.
The victories in the three-city polls will be outcome of Awami League's positive politics, he said.