BNP men enter headquarters after 90 days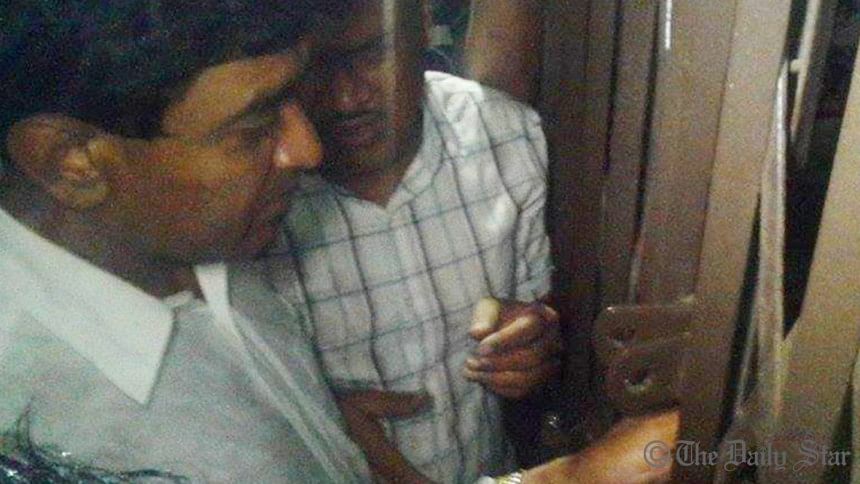 BNP leaders and activists today entered their central office at Nayapaltan in Dhaka, 90 days into the law enforcement agencies allegedly locked it.
The party leaders led by its Assistant Office Secretary Asadul Karim Shahin entered the office around 7:45pm.
After entering into the office, Shahin told reporters: "We entered the office after cutting down the lock."
There is no water and electricity connection to the office, he added.
The party claims that the law enforcers locked the office around 11:30pm on January 3. Since then the law enforcers were deployed in front of the office.
The law enforcers were withdrawn from in front of BNP's Nayapaltan central office yesterday.
While visiting the office this morning, this correspondent found no police or Rapid Action Battalion member in front of the five-storey building.
In the latest development, the BNP-led 20-party alliance has announced to hold agitation rallies and bring out processions across the country tomorrow on top of the ongoing blockade to press home their demands including general election under a nonpartisan administration.
The demands also include safe return of BNP Joint Secretary General Salauddin Ahmed.
According to Salahuddin's family, some plainclothes men showing identity cards of the Detective Branch of Police picked him up from a Uttara residence in the capital on March 10 night.
Tomorrow's programme is also called to protest the ongoing wholesale arrest of BNP men.
BNP Joint Secretary General Barkat Ullah Bulu announced the programme through a press statement which says the party will hold rallies and processions at all divisional, district, upazila and thana level.