I know BNP might expel me: Jahidur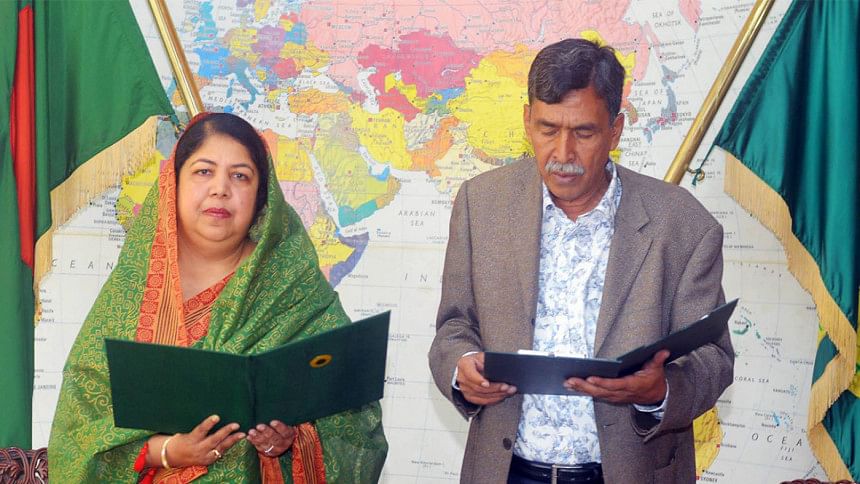 BNP MP-elect Jahidur Rahman Jahid says he voluntarily took oath as lawmaker knowing that his party might expel him for acting beyond its decision.
Talking to journalists after swearing-in as lawmaker, Jahidur said: "People elected me as their representative at the parliament. It is their expectation that I take oath and take responsibility of my constituency and the country."
"I took the oath against the party's decision. The party might expel me for this. Even if I get expelled, I will stay beside BNP," Jahidur said.
"For 30 long years I have worked for the party on the field. This is the fourth time I contested in the election. This constituency has never been won by BNP after the independence until this time," the lawmaker added.
Asked if he had discussed the matter with the party, Jahidur said he had discussed in this regard and got no approval from the party.
"BNP's decision of not joining the parliament is final till now," he said.
"I will speak for the release of my leader (Khaleda Zia) at the parliament. She is an elderly woman aged 73 years. For the sake of democracy, I will press for her release. This is my vow as a lawmaker," Jahidur said.
BNP led Jatiya Oikyafront got eight seats in the December 30 national elections. Of the total, Gonoforum, a component in the Jatiya Oikyafront, got two seats while BNP got six seats.
Both elects from Gonoforum have taken oath as a lawmaker after the alliance decided not to do so alleging widespread rigging in the national elections.
Today, Jahidur was sworn in as the lawmaker from Thakurgaon-3 this afternoon.
Speaker Shirin Sharmin Chowdhury administered the oath at a ceremony at her office in parliament, her personal secretary SM Kamal Billah said while talking to The Daily Star.
BNP is yet to issue a formal statement on his decision.