Mahmudur Rahman attacked in Kushtia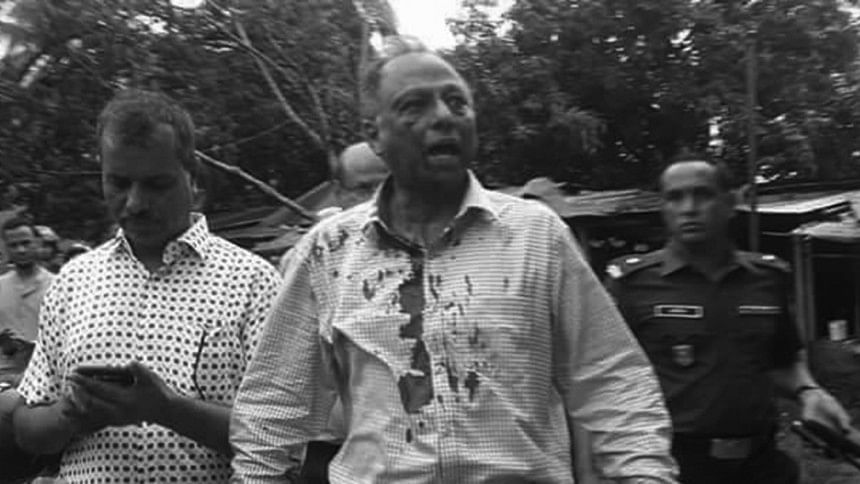 Amar Desh acting Editor Mahmudur Rahman was hurt in an attack launched allegedly by Bangladesh Chhatra League men in Kushtia today.
The onslaught came shortly after Rahman got bail in a case filed over demeaning Bangabandhu Sheikh Mujibur Rahman and Prime Minister Sheikh Hasina.
As our local correspondent reports, around 100 activists of the ruling party men positioned themselves outside the courtroom, led by Chhatra League's district President Tushar Ahmed.
Mahmudur Rahman, who was granted bail by Kushtia Senior Judicial Magistrate MM Morshed, was first locked up inside the courtroom and then attacked after he emerged after 3:30pm.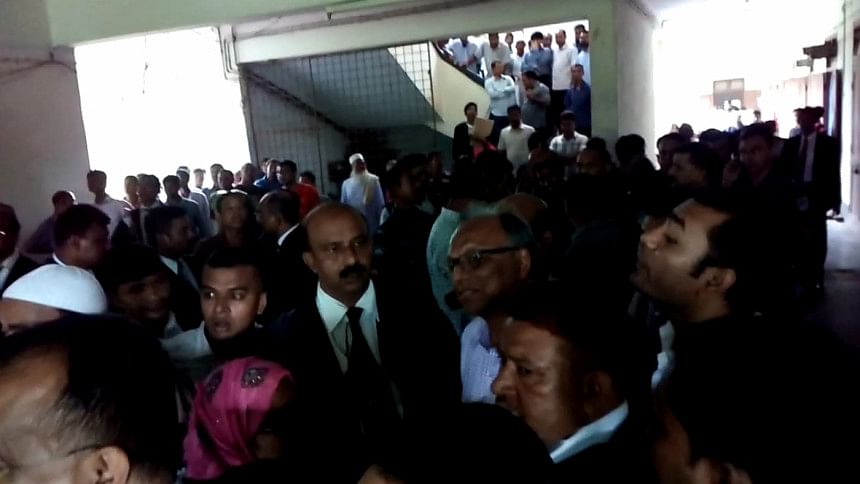 Brick chips were hurled targeting his car. Mahmudur Rahman was hit on the head by a brick chip. Last reported, he took shelter at the chamber of a local Awami League leader.
While positioning themselves, BCL leader Tushar Ahmed told reporters: "We are waiting for him, and when he will come out of the courtroom. We want to know how he dares to make derogatory comments about Bangabandhu and Sheikh Hasina."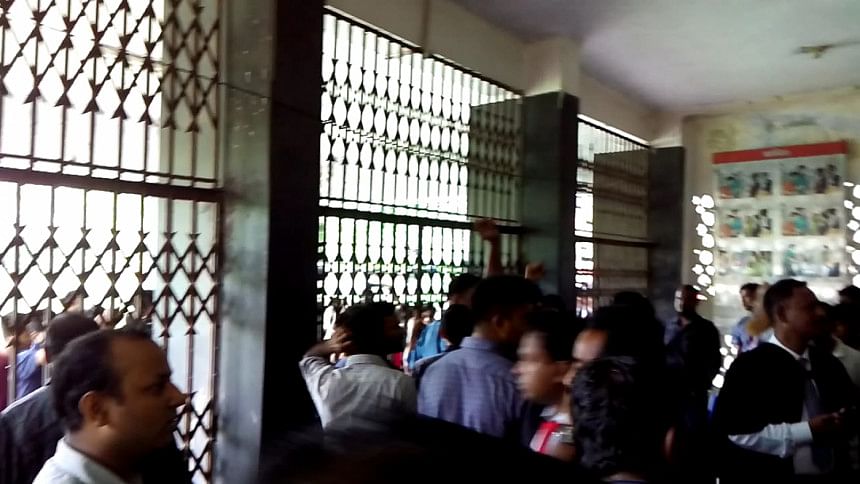 This correspondent tried to talk to the high officials of police in the district but nobody agreed to make any comment on the issue.
On December 10, 2017, BCL leader Tushar filed the defamation lawsuit with the Kushtia court over "demeaning comments" made by Mahmudur Rahman in a programme back on December 1, 2017, according to case statements.
Mahmudur Rahman was sued in several districts over his remark.