5 of a family stabbed allegedly by BCL men in Narayanganj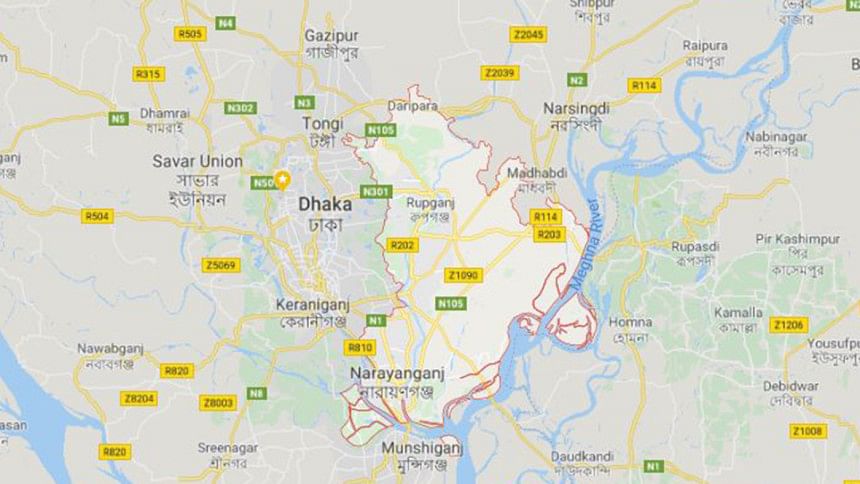 Five people of a family have been stabbed in an attack allegedly by a group of local Bangladesh Chhatra League (BCL) men in Araihazar upazila of Narayanganj.
A group of 15-20 BCL men led by Kalapaharia Union unit BCL President Saddam Hossain carried out the attack at the house of late Abdur Rob at Ijarkandi village yesterday, said Rajib Miah, a son of Rob today.
Rajib said a group of 15-20 people, led by Saddam, had allegedly beaten his father Rob to death eight years back. Saddam's associate Saifullah was one of those made accused in the murder case filed later on, but Saddam managed to get out of it as his involvement could not be proven.
Yesterday's attack came after a police team on Saturday arrested Saddam's associate Saifullah -- who had been in hiding all this time -- our Narayanganj correspondent reports quoting Rajib.
Saddam and his associates also created pressure on the family to withdraw the murder case, he said.
During yesterday's attack, the BCL men, alleged loyal to a local lawmaker, also cut Rob's son Rony's wrist.
The other injured are Rob's wife Jahanara,50, elder son Mainuddin, 30, his (Mainuddin) wife Nelufa,22, and Rob's sister Ayesha, 55.     
Three of the injured were admitted to Dhaka Medical College Hospital in critical condition.
Joshna Begum, daughter of Abdur Rob, filed a case against 11 people, including Saddam, with Araihazar Police Station this afternoon, said M Amir Hossain, inspector (investigation) of the police station.
Contacted, BCL leader Saddam Hossain denied the allegation of the attack.