'BNP plotting another 1/11 over 16th amendment verdict'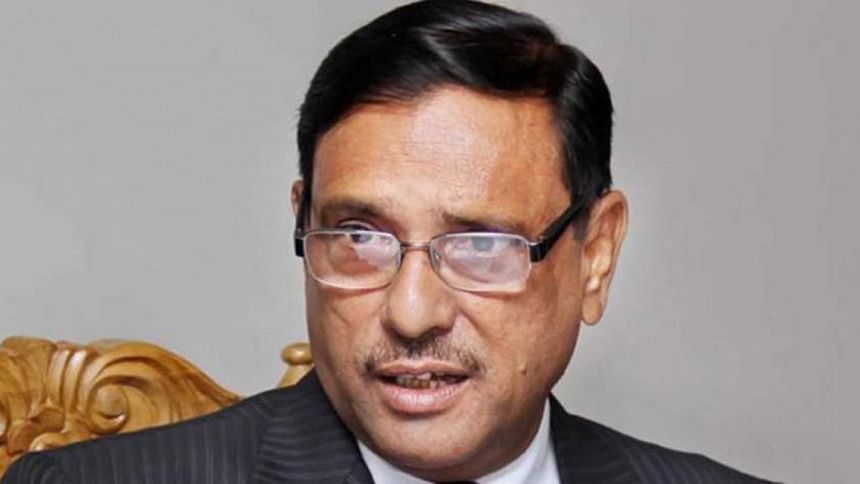 Awami League General Secretary Obaidul Quader today alleged that BNP wants to create "another 1/11" through delivering provocative statements over the court verdict on the 16th constitutional amendment.
"They want to create 1/11 again in the country...But it will not happen on the soil of Bangladesh," he said while addressing at a discussion at the Jatiya Krira Parishad auditorium in Dhaka.
Sheikh Russel Shishu-Kishore Parishad (SRSKP) organised the discussion marking the 42nd death anniversary of Father of the Nation Bangabandhu Sheikh Mujibur Rahman.
He also said BNP is now playing with venomous snakes but they will face tragic consequences after the bite of the venomous snakes.
"BNP wants to create an issue over the Supreme Court verdict on 16th amendment case. The party thinks power is waiting for them. But their dream will be shattered soon," Quader, also minister for Road Transport and Bridges, said.
He also alleged that BNP leaders are now busy with hatching conspiracies at home and abroad as they know well that countrymen are not with them.
Quader also asked his counterpart BNP Secretary General Mirza Fakhrul Islam Alamgir, "Slow down Mr Fakhrul, Delhi still far away."