Those lost acceptability not to get nomination: Quader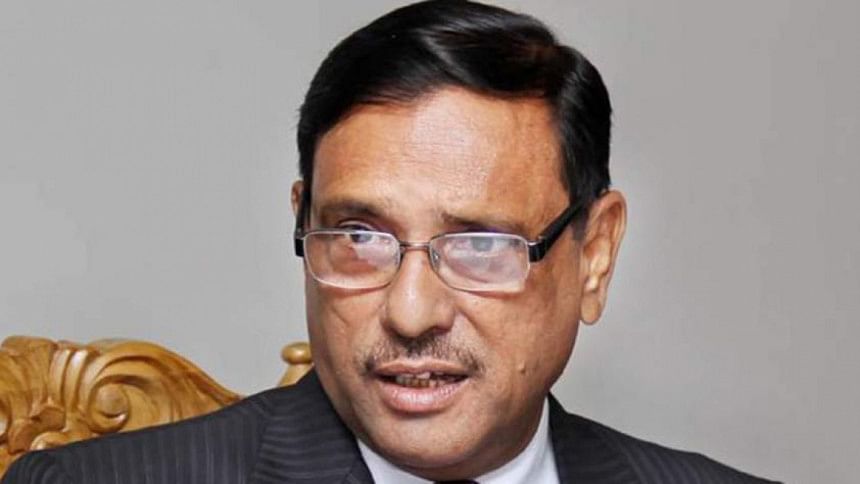 Awami League General Secretary Obaidul Quader today warned his party colleagues that those have indulged in 'sick' politics and lost acceptability among people will not get nomination in the next parliamentary election.

"Don't indulge in infighting and sick politics. Our leader Sheikh Hasina is conducting surveys across the country in many ways. Only acceptable persons will get nomination based on opinions of the grassroots. Those who got their image dented and lost acceptability won't be considered for nomination," he said.

Quader, also the road transport and bridges minister, came up with the remarks while speaking at Jessore district unit of Bangladesh Chhatra League council on Jessore Eidgah ground.

He urged the BCL leaders to do politics of merits taking a strong stance against drug addiction, corruption, militancy, terrorism and extortion.