Arrest warrant issued for Khoka in sedition case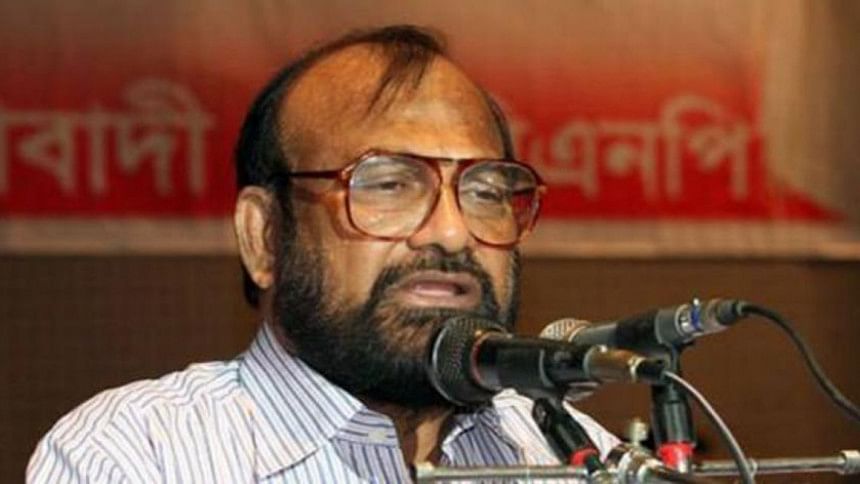 A Dhaka court today issued an arrest warrant against BNP Vice-Chairman Sadeque Hossain Khoka in a sedition case.
After accepting charges against Khoka, Judge Kamrul Hossain Mollah of Metropolitan Sessions Judge's Court issued the warrant.
The court also cancelled the bail of Khoka as he did not appear before the court today.
The bail period of the Dhaka City Corporation former mayor expired today.
Police on December 8 last year pressed charges against Khoka in the case.
According to the prosecution, Khoka, now in the US for treatment, on October 14, 2013 directed his party leaders and activists to demonstrate with machetes and axes in Dhaka.
Khoka, a former mayor of Dhaka City Corporation, gave the instruction to his party men at a joint meeting organised at Bhashani Auditorium.
He said: "If the Awami League carries anything to kill people, we have to face them at any cost. They should not be spared."
On December 7 that year, Md Shahidullah Pradhan, a sub-inspector of Paltan Police Station, filed the case against Khoka.
On October 20 this year, Khoka was jailed for 13 years in his absentia for amassing wealth illegally and concealing information from the Anti-Corruption Commission.