AFTER THE KISS OF DEATH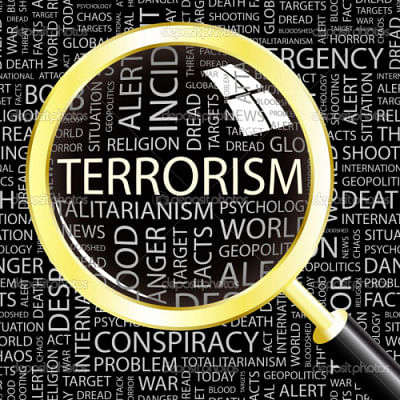 The con-sequences of the murders of two foreign nationals in Bangladesh are surfacing in different forms. A common thread of concern weaves through the manifestations. Though unpleasant, they are not surprising.
Scheduled meetings and conferences where foreigners were to be present are being canceled or postponed. Business visitors or tourists are apparently pulling back from trips they had planned. Hotel occupancy is dropping and bookings are either in for cancelation or have already been abandoned. In this high season for visits of RMG buyers they are moving to other safer hubs.
The redeeming feature in these bleak circumstances though, is the Zimbabwe national cricket team's firm indication that they are visiting us next year. And next year is close enough! Bravo, Zimbabwe, you have shown the way for hesitant teams, if any! In fact, cancelations of eagerly awaited events are embarrassing to potentially visiting and hosting sides and heartbreaking for the passionate cricket-lovers of Bangladesh. Derailment of such programmes including pullbacks of the Australian side, South African women's cricket team and possibly the Under-19 World Cup Cricket could only have given monkey's smile to the lips of perpetrators.
Some forebodings of a trouble had sneaked through the mouths of a few political leaders sensing a complacency in the environment they worked. But that their words would hold true, especially in the unlikeliest of manner, was beyond anyone's imagination.
As the shock, embarrassment and anger at the brutal murder of Italian national Cesare Tavella and Japanese citizen Hoshi Kunio sink deeper into our psyche, speculations rage over the identity and motives of the killers. The choice of the victims was based on their vulnerability as easy targets. And the fact that they had given no cause to be avenged, except perhaps being friends of Bangladesh; the killers' real motive is as clear as daylight. This was to create a stir overseas by killing foreigners that would put across a message that Bangladesh is no longer a safe haven for them. 
What the saboteurs couldn't in particular countenance are the war crimes trial verdicts set to divest them of what remains of their top leadership. 
Thus the finger gets pointed to hardliners in Jamaat-e-Islami contrary to IS claim of a hand in the killings that remains unverified. A Times of India report based on Indian intelligence sources appeared to corroborate such a view. 
Indian agencies feel that Bangladesh killings do not bear the IS 'hallmark' like beheading of victims and publicising it through the video for shock effect trumpeting their acts of terror. The killings in Bangladesh lacked such IS trademarks including particularly any verifiable boastful claims. Though Bangladesh has rounded up some suspects, no evidence of their links with IS has been found so far, as foreign media reveals. 
About the detention of suspects in the murder of the Japanese citizen, one police officer reportedly said on condition of anonymity to our correspondents, 'We call it detention for questioning until they confess to the crime. This is how we work … the same is true about those who go missing after being picked up by our plainclothes colleagues. We recognise their arrest once they confess to a crime. Or else, their fate is uncertain.'
Such utterances if reflective of the whole approach, which one can't believe to be the case, are damaging to the credibility of the investigation, let alone raising questions about its direction. 
It is possible that the net will be cast far and wide to track down the culprits, their masterminds or mentors and unearth their linkages to terror networks. In this exercise, maximum professionalism will have to be demonstrated to hit the bull's eye and not shoot at moving targets that may subject innocents to sufferings. The efficiency with which police and Rab have unearthed the terrorists' dens with arms and ammunitions needs to be replicated, only in a more focused manner for the cases in hand. 
There is also a confusion over whether any Western diplomat had shared intelligence with Bangladesh in the prelude to the recent murders. US ambassador Marcia Stephens Bloom Bernicat says, they did, whereas our Home Minister held a view to the contrary. The air should be cleared of any misgiving; for Bernicat has promised cooperation in probing any possible link of the murders to the IS. 
By an association of thought that may be a bit wildish, how terrorism has seeped through a gray area, has come to light through a thankfully foiled attack on the life of Baptist mission Pastor in Ishwardi and the brutal murder of former PDB chairman peer Khijir Khan in Badda.
Terrorists are terrorists, they may appear in different masks, but like the leopards they never change their spots, fundamentally. From a fanatical fringe they have had deadlier incarnations, thanks to a steady flow of money, weapons and the skill-training with which they execute different agendas. 

The writer is Associate Editor, The Daily Star.