Admit Mainul Hosein to BSMMU immediately: HC to govt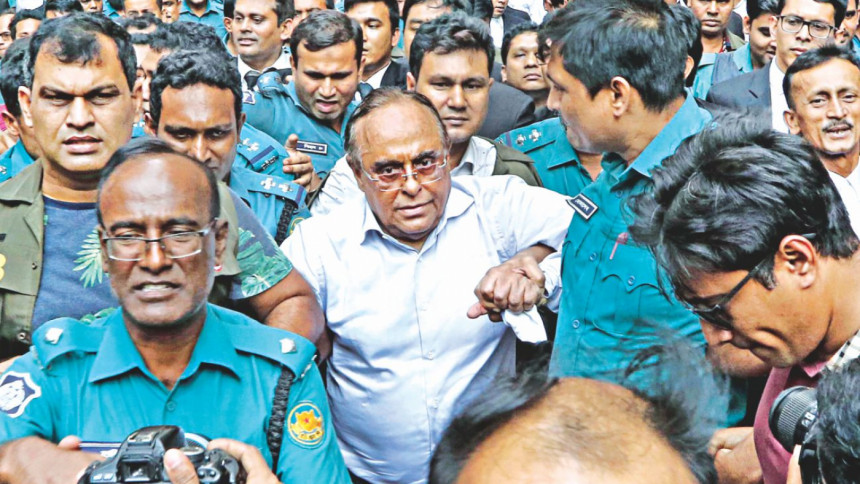 The High Court today directed the government to immediately admit Barrister Mainul Hosein to Bangabandhu Sheikh Mujib Medical University (BSMMU) for treatment.
The HC bench of Justice Syed Refaat Ahmed and Justice Md Iqbal Kabir Lytton passed the order today following a petition filed by Mainul's wife Saju Hossain.
In the petition, the petitioner said that Mainul is physically ill and he needs to be admitted to a hospital immediately for treatment.
Earlier, the BSMMU authorities submitted a report to the HC saying that Mainul Hosein is physically ill, Advocate M Masud Rana, a lawyer for Mainul, told The Daily Star.
Mainul is now in Dhaka Central Jail, he added.
Mainul is accused in 22 cases and has so far secured bail in six of the cases.