14-party alliance satisfied with Menon's explanation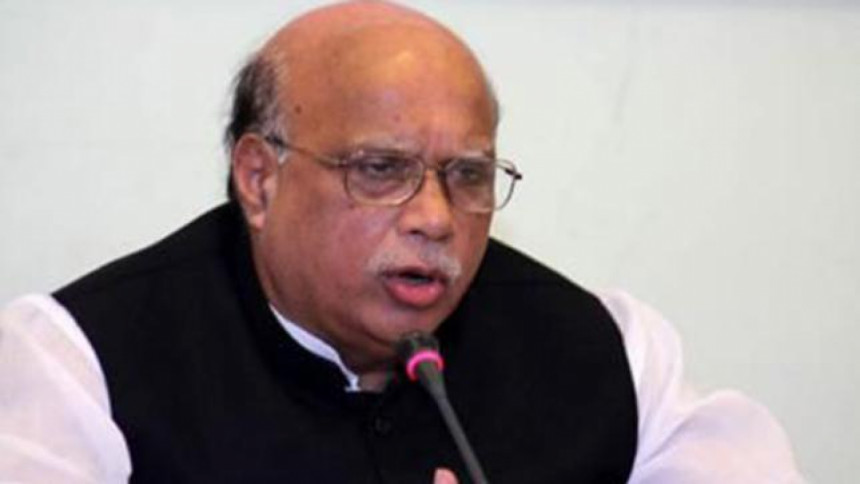 The Awami League-led 14-party alliance today said the coalition is satisfied with the explanation given by Workers Party of Bangladesh President Rashed Khan Menon over his remark on December 30 parliamentary polls.
"We got an explanation from him (Menon) today. We are satisfied with his explanation. I want to say that controversy over his remark came to an end through his explanation," Mohammed Nasim, spokesperson of the alliance, told journalists after holding a meeting of the alliance leaders at his Dhanmondi residence.
He also said, "We believe that the way the 14-party alliance leaders including Rashed Khan Menon worked with us in the past, we will work in the same way in the future."
Nasim said Menon agreed with the stance of 14-party over the election and his statement was published partially which creates confusion in the public mind.
"He (Menon) said sorry. He also said sorry to the 14-party alliance. He hopes that he will work under the leadership of 14-party," Nasim said.
On October 19, Menon at the programme in Barishal alleged that people could not vote in the December 30 parliamentary polls.
"Although I was elected in the election, I am testifying that people couldn't cast their votes in that election. They couldn't vote in the union parishad and upazila parishad polls," he had said.
Yesterday, the alliance sent a letter to Menon seeking his explanation over the comment.
Menon, in a letter as a response to the queries, ensured that Workers Party was and is a member of the alliance.
Addressing AL leader Mohammed Nasim, the spokesperson of the alliance and also the former health minister, Menon said the "confusion" was created for "exaggerating" his comment.