Photojournalist Kajol sent to jail after remand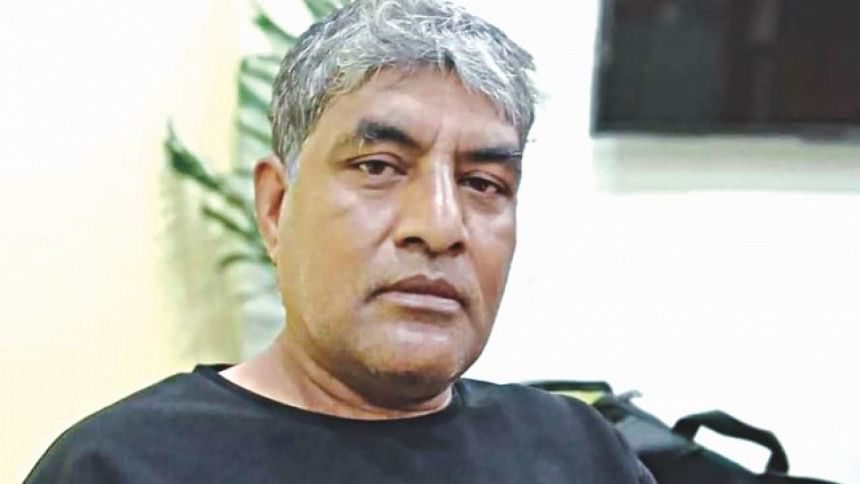 A virtual court in Dhaka yesterday sent photojournalist Shafiqul Islam Kajol to jail on completion of his two-day remand in a case filed under the Digital Security Act.
Metropolitan Magistrate Md Didar Hussain passed the order after Sub-Inspector Mohammad Rassel Mollah of Detective Branch of police, also the investigation officer (IO) of the case, produced him before the court.
In yesterday's forwarding report, the IO said Kajol gave important information about the incident and he should be kept in jail until the investigation is complete.
On the other hand, no lawyer was present to defend him in court.
Earlier on June 28, Kajol was placed on two-day remand after a virtual hearing linking the Keranigonj Jail authorities, custodian of the accused in the case.
The IO, however, sought a 10-day remand to quiz him to recover his Facebook account and arrest his accomplices.
Usmin Ara Beli, a member of Bangladesh Jubo Mahila League's Central Committee, on March 10 filed the case with Hazaribagh Police Station against Kajol.
On June 23, Kajol was shown arrested in another case filed against him by ruling party lawmaker Saifuzzaman Shikhor from Magura-1 with Sher-e-Bangla Nagar Police Station.
Another case was also filed with Kamrangir Char Police Station against Kajol under the same act.