Building research universities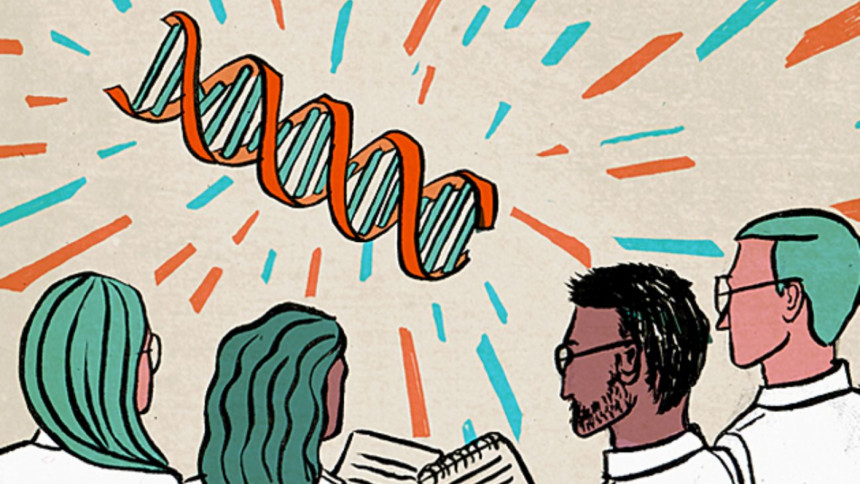 In an editorial I wrote in the Journal of Bangladesh Studies in 2003, I had noted a perplexing and worrisome situation in Bangladesh's academic institutions, both public and private – lack of a research culture.  I had written how averse the intellectual community was towards building a scholarly ambiance – both for themselves, as well as for their institutions. Most of the "academic" journals published in Bangladesh did not have any international standing (which still persists), the libraries lacked the products (books, research monographs, etc.) of local scholars, the universities had meager (or no) budgets to support research, and there was a plethora of related constraints that made scholarly engagement stand far afield from the true work of academics. 
Little seems to have changed in the past thirteen years regarding the research profile of the academic institutions, perhaps with very few exceptions. One indicator to support my contention is the absence of the country's "elite" higher education institutions in any global rankings that emphasise research as a mark of scholarly distinction. Not a single one of them has found a prominent place even in the South Asian rankings! India, on the other hand, claimed 17 of the top 20 spots in this category. Its IITs are globally recognised, a legacy of Nehru's deep and futuristic thinking.
But there is an encouraging development that ought to be noted. The National Education Policy 2010 (Bangladesh) espoused the need to expand the horizons of knowledge through creative, multidimensional, original and practical research. 
This emphasis on research is a new and welcome shift in the policy pronouncements. Funding available for research also seems to have grown phenomenally, with hundreds of crores reportedly allocated to uncounted projects and 'research establishments.' It is important to sustain and ensure long-term availability of such levels of funding for academia to engage with and contribute to the global knowledge architecture. 
But who is to do all this "new" research? Academia, in its present avatar, has not shown much promise to play such a vital role; its capacity is still to be gauged, indirectly for now through global metrics.  Meanwhile, various government and private/consulting bodies appear to lionise the budgetary allocations. Interestingly, they turn to one place for the actual work to be done: academia! Who gets how much, what type and quality of research is done, who does the actual work, and what real impact does it all have remain an enigma.   
It is unlikely to be contested that most of our academic institutions are not capable or equipped to do good quality research. Expecting a wide spectrum of institutions to do research is thus not likely to be fruitful. It is, therefore, time to envisage building specialised universities with emphasis on research, supported by strong graduate programs (and driven by the nation's priorities), if the Government's desire for research is to be meaningfully driven. Selectivity is very important. As flagship institutions, the "Research Universities" can play a leading role in nation building. 
In this regard, Asian universities are being widely talked about as "the next higher education superpowers." Japan, S. Korea, Taiwan, Singapore and Hong Kong have already begun the competition for research supremacy by promoting "world-class universities." India's Finance Minister also recently announced that an "enabling regulatory architecture will be provided to 10 public and 10 private institutions to emerge as world-class teaching and research institutions." China's C9 League is another alliance of nine elite universities similar to the Ivy League in the United States that has emerged as a powerhouse in research.
Similarly, according to a recent study, the Malaysian government upgraded four institutions -- University Malaya (UM), University Kebangsaan Malaysia, (UKM), University Teknologi Malaysia (UTM) and University Putra Malaysia (UPM) -- into research universities, and Universiti Sains Malaysia (USM) into an Apex University. "These universities are being encouraged to participate in QS World University Ranking to be recognised as world-class universities."  
Research universities often help bring dramatic change in scientific, economic, social, and even political spheres. When partnering with industry, they can be transformative: The role of Stanford University and UC Berkeley, energizing Silicon Valley, is a case in point.  Hunter Rawlings, president of the American Association of Universities, observes the contributions of research, leading to the creation of the iPhone:
It depends on [several] fundamental scientific and technological breakthroughs such as GPS, multi-touch screens, LCD displays, lithium batteries, and cellular networks. How many of those discoveries were made by Apple? None. They all came from research supported by the federal government and conducted in universities and government laboratories. 
The role and importance of research universities is reflected in MIT's (Massachusetts Institute of Technology) total revenues of USD 3,290 million in 2015. Roughly 10% or USD 331.8 million came from tuition fees while the bulk of it came from sponsored and unsponsored research support. MIT's creative and dedicated researchers garner great confidence in their ability to do research to be able to command and bask in such abundance of research funds. 
It is the research centres where the real work of making the world a better place continues: cancer research, carbon capture mechanisms, superdense data storage, graphene water purification, kaons, 3-D printing, VLSI, imperfect knowledge economics (IKE), energy psychology, contract theory, and much more. 
Can Bangladesh go down this path? Only time – perhaps another 25 years, optimistically – will tell if there is real commitment to building research universities. My belief is that we can: that confidence stems from the fact that Bangladeshis today occupy highly sought after positions in many top-notch research institutions across the world. 
For this shift to materialise, two elements (among others) are vital: recruitment and academic freedom. Recruitment of research faculty, free from any interventions, will be the key to building flagship research universities. Effort must be expended to recruit members who have the training, goals, commitment, and socialisation skills needed to build these institutions. Contrary to some thinking, I believe the world should be open to staffing these institutions as most globally reputed ones do. China, for example, has leapfrogged research capacity building, an arduous process, by opening its doors to global (mostly Chinese) scholars with an appropriate combination of incentives. 
The second vital component is "freedom" – academic freedom – to choose an institution's research agenda and how it is propagated. The ability to speak up – responsibly – based on solid evidence (say on Rampal or economic policy) must be encouraged; on controversial matters the institutions must be open to challenge but immune from harm and castigation.
Other controls must also be relaxed or lifted that hinder academic freedom – for example, on choice of curriculum, infrastructural considerations, access to resources, and even staffing decisions. Professor T.N. Srinivasan, formerly of Yale University, remarked about India's UGC and ICSSR that these license-permit-raj (LPR) bodies stifled competition, creativity and innovation, hence the "need for reform with a re-thinking of the role of central and state governments and the private sector in higher education."
I might venture to add a third element that will go a long way in building world-class research universities (for that matter, any institution) – pride of belongingness, a spirit of enthusiasm, and the tenacity and dedication to build an enduring entity of repute and stature. Academic heritage is important, but not enough. It takes hard work, time and endurance to build world-class institutions.
Research is the exclusive domain of scholars whose pursuit of knowledge has brought remarkable changes and affected the lives of millions across the globe. Bangladesh has seen significant impact in the agriculture sector, attaining much needed food self-sufficiency. But we need change-maker researchers, in sufficient numbers, with the right qualifications, and in many other fields, to shape the country's future with their wisdom and insights drawn from evidence-based research. When research is nurtured, recognised, rewarded and heralded for its enlightening contributions, its effects can be far-reaching and decisively positive.