Infographics: Results of Pakistan elections 2008-18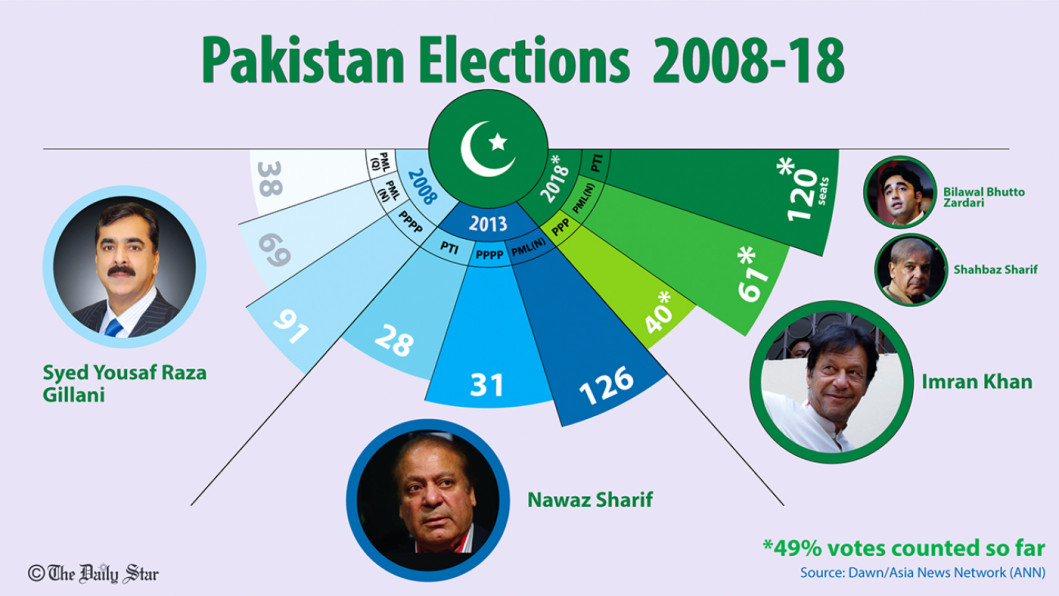 As Pakistan awaits an official announcement from the Election Commission of Pakistan (ECP) regarding the outcome of this year's general elections, let's have look at the outcomes of the elections held in the country since 2008.
Former star cricketer Imran Khan-led Pakistan Tehreek-i-Insaf (PTI) has obtained a clear edge over the other political parties in the elections held yesterday.
So far votes cast at 49 percent polling stations have been counted more than 21 hours after polling ended on Wednesday.