In a time of crisis, global leaders have failed us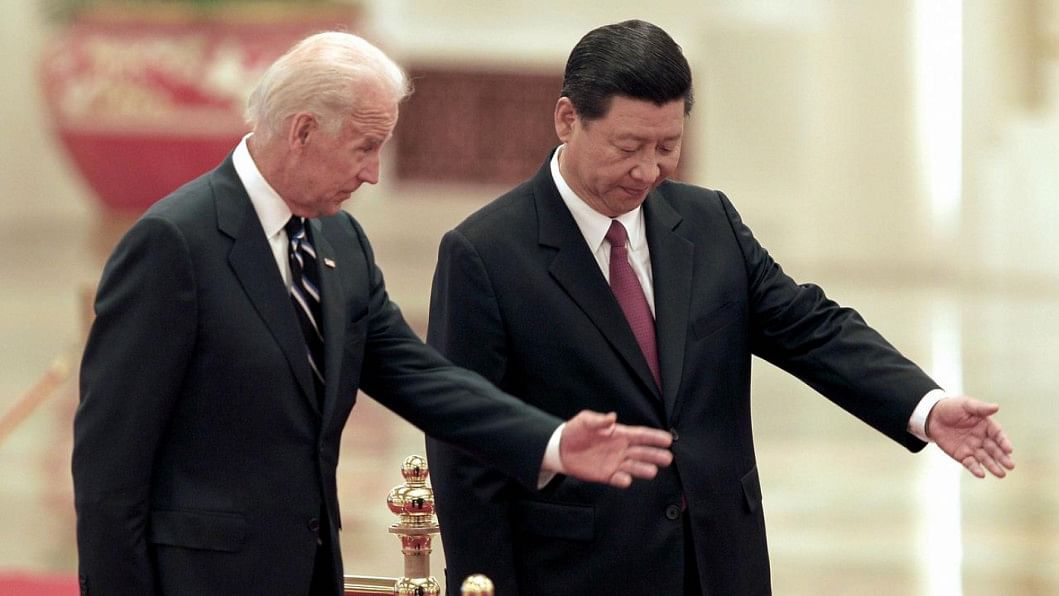 Many of the models, both economic and forecasting, had until recently assumed that the new economic order ushered in at the end of the last century would last for a few more decades. How quickly things have changed!
"There is a level of weaponising the economy that we have not seen for, perhaps, decades," said Adam Posen, president of the Peterson Institute for International Economics. "You've got G20 economies actively trying to harm other G20 economies."
Countries in Southeast Asia had until recently taken for granted a stable relationship between China and the US to preserve their own prosperity. Now, there is renewed fear that the conflict between the US and the Russia-China bloc would lead to collateral damage by disrupting the global economic and political ecosystem.
How can Bangladesh prepare itself for this change? In the world of business, one has to constantly take into consideration uncertainty by building up various "what-if?" scenarios. Fortunately, in the realm of strategic planning, we have tools that are quite sophisticated and are driven by artificial intelligence and predictive analytics.
To provide an example, the PM's advisers need to consider various future possibilities to better position ourselves for the coming years. We need to ask, how much longer is the war in Ukraine going to last? What are the chances of large-scale climate change effects, including internal migration? How might the vicissitudes of global demand for our exports impact domestic industries? What about the record level of inflation? And how is that going to impact our industries and our suppliers?
Our think-tanks and government research institutions need to think about not just our short- and medium-term balance of payments and foreign exchange reserves, but also look at all of these other factors, and be able to assess risks and plan accordingly.
Even the financial world is now coming to terms with the chaotic situation unleashed by the global superpower rivalry. The Wall Street Journal sounded the alarm earlier this month. "The Messy Unwinding of The New World Order" was the headline, where it identified trade conflict, rising inflation, and global tension as key factors that have led to the current situation in which developing economies are facing collateral damages.
And things are unlikely to get any better soon. World inflation is expected to jump from the 3.8 percent of 2019 to 6.8 percent in 2022. The world economy is headed for a recession in the coming months. The average recession is about 10-12 months long. Supply chain disruptions, already in their third year, could be prolonged for another 12-18 months. The business world everywhere has begun to factor this into their planning and risk analysis, and so should Bangladesh.
At the G20 summit in Bali, Indonesia, earlier this month, the heads of state of the two largest economies in the world offered divergent visions of the future. China's Xi warned, "Drawing ideological lines or promoting group politics and bloc confrontation will only divide the world and hinder global development and human progress."
President Biden, on the other hand, pushed the US agenda in an effort to reinforce US leadership and said that "the US is more prepared than any other country in the world, economically and politically, to deal with the changing circumstances around the world." His Secretary of the Treasury, Janet Yellen, was more direct: "Our motives are to hold down Russia's revenues to impede its ability to fight the war."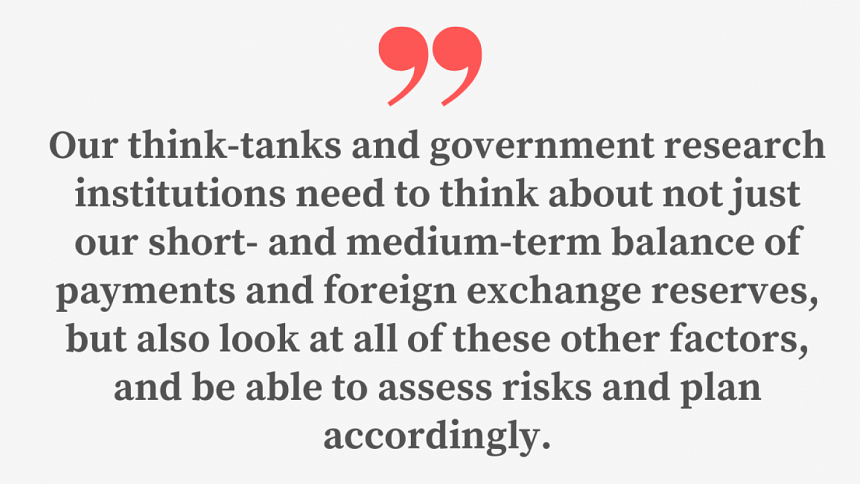 Others were watching in frustration as the two leaders were jockeying for positions in the global leadership race. "We should not divide the world into parts. We must not allow the world to fall into another world war," said President Joko Widodo of Indonesia.
What can countries and businesses do to protect themselves from the external forces and events that lead to systemic risks such as inflation, wars, extreme climate, or a prolonged recession? What can governments do in regards to climate change and climate mitigation measures?
The government can make contingency plans, and build climate-resistant infrastructure. It must invest in projects that offer the climate migrants housing and employment opportunities, and do a better job at planning for the correct levels of demand for human services.
What can global leaders do? The US and China are both aware of the negative effects of their anti-inflationary policy and zero-tolerance approach to Covid, respectively, for the poorer countries which have economic ties with one or the other or with both. But their attitude so far has been, "Sorry, but we can't do much about it."
US Secretary Yellen dismisses these as "spillover effects." Eswar Prasad, a professor of trade policy at Cornell University, retorted, "Indians acknowledge that the Fed needs to do what the Fed needs to do, but there is some resentment that the US monetary policy is creating a lot of complications for India."
Another area of concern is how the rise in US interest rates is slowing consumer demand, and US imports fell sharply in the third quarter. It also triggers a flow of international capital away from developing countries and into US bonds and banks.
As Bangladesh's experience shows, this outflow drives down the value of the local currency against the US dollar, raising the price of everything from food, oil, and other commodities priced in dollars. The debt burden also increases. Then, if our central banks in turn raise the interest rate to limit the decline in their own currencies, economic growth can be affected.
Dr Abdullah Shibli is an economist and works for Change Healthcare, Inc., an information technology company. He also serves as senior research fellow at the US-based International Sustainable Development Institute (ISDI).