Why so many delayed flights this year?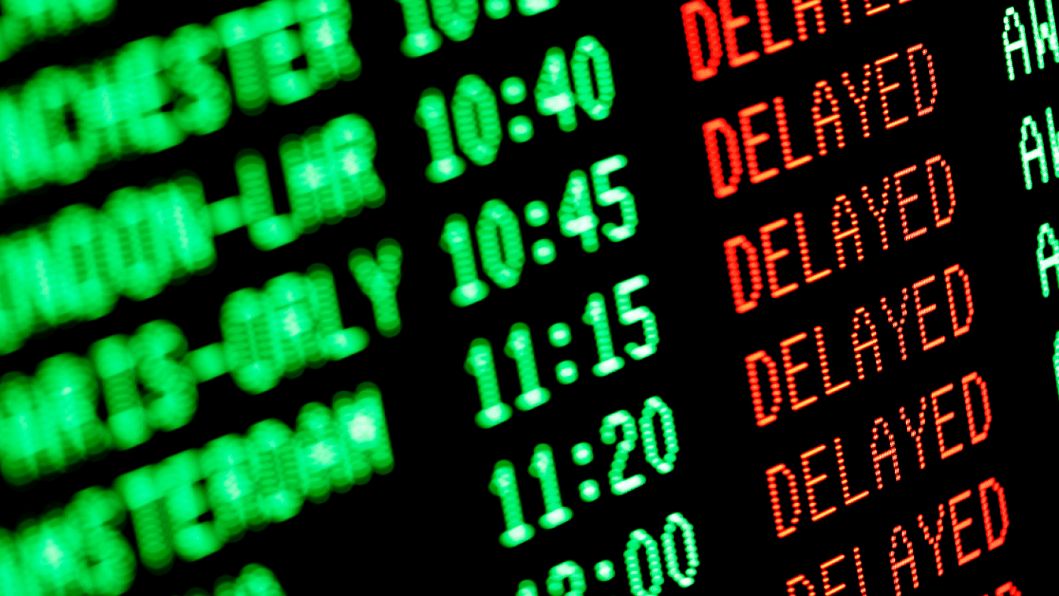 I am not a frequent flyer these days. When the pandemic started in February 2020, I figured my days of frequent trips to the West Coast of the US to see my two granddaughters (in Long Beach, California) and the annual sojourn to Bangladesh to see my octogenarian mother-in-law in Dhaka were over. But after the Covid-19 vaccines were approved at the end of 2020 by the Food and Drug Administration (FDA) of the US, I saw a ray of hope. In the relaxed environment that followed, and the less restrictive security requirements at airport check-in counters, I made plans to get out of Boston, resume my freewheeling days, and travel again.
However, all my attempts to be airborne came to naught. First, regardless of the vigorous efforts to banish Covid, it had successfully defied all counter measures. I took the first two vaccine shots in quick succession and by spring 2021, I bought tickets to fly to Dhaka in June. The first round of the Omicron strain hit then and we had to postpone the trip while we waited for more clarity on the travel requirements and health measures from both the US government and the Bangladesh authorities.
Second, we did not, and could not, travel to any part of the US to see family members if they were not vaccinated. While we thought we could fly by early 2021, my grandchildren, who were 2- and 5-years-old then, were not vaccinated. So, there was no certainty that we would have been able to see them since their parents were understandably very protective of their children. The vaccines for children were not approved in 2021 so even if we could fly to LA, we would have to either self-quarantine for a week after we landed in LA before we could visit my daughter's house, or see our grandchildren only from a distance.
Fortunately, my daughter and her family decided to get a transfer and move to the Boston area. After a few months with them, we felt energised enough to resume our globetrotting days, first with a trip to San Francisco and then a longer one to Dhaka. It was during those last two trips that I realised one of the benefits of the lockdown (and the associated travel restrictions): We didn't have to spend much time at the airports, either waiting to get on board or counting the hours sitting in the airport lounge, to be finally ushered in.
I must concede that personality-wise, I am somewhat neurotic about delays, long queues, immigration desks, lost luggage, and the other woes that accompany aeroplane travels.
During our recent vacation to Spain in August, we faced the scourge of flight delays again. At the Adolfo Suárez Madrid-Barajas Airport, we checked in early and as we waited for the boarding time, the large electronic board which displays the flight timetable started blinking and announced the delay of our departure. We had paid extra bucks for a direct flight to Boston, and expected to reach home before the sun went down. But as they say, "Man proposes, God disposes."
Now, let me assure you that all these are not just my own personal experience. These days, flight delays and other hassles are becoming so common that the US government, among others, has issued a warning to the top 10 airlines to get their act together. CNN reported on its website, "Anyone who's been to an airport recently can see that demand for travel is back in a big way. What's not back with a vengeance are the resources needed to handle the crush of air travellers." By early July, Omicron and its sub-variants led to stricter rules at many airports.
The flight delays have many other reasons. Bad weather, staffing issues, bad planning and management at the airlines, and computer glitches have also led to a perfect storm of delays and cancellations. At the Toronto Pearson International Airport in Canada, more than half of the scheduled flights between May 26 and July 19 were delayed, according to FlightAware, a flight-tracking site.
While Europe dominated the global list for delays, only one European airport – Amsterdam Schiphol – appears in the top 10 for cancellations from May 26 to July 19. Australia and Indonesia also have one entry each in the top 10 for cancellations.
A little more interesting statistic came from China. Shenzhen Bao'an International Airport in China's Guangdong Province is the world's no. 1 for cancellations this summer, with nearly eight percent of flights cancelled. China's Guangzhou Baiyun International Airport and Chongqing Jiangbei International Airport also ranked in the top 10.
There is some silver lining to this dark scenario, though. Many governments have already taken action and asked airlines for more accountability and enhanced benefits for the delayed travellers, including cash refunds, free tickets, or hotel and food vouchers for the victims. US Transportation Secretary Pete Buttigieg has warned airlines that his department could draft new rules around passenger rights if the carriers don't give more help to travellers trapped by flight cancellations and delays. He asked airline CEOs to, at a minimum, provide lodging for passengers stranded overnight at an airport and give out meal vouchers for delays of three hours or longer when the disruption is caused by something in the airline's control.
Dr Abdullah Shibli is an economist and works for Change Healthcare, Inc., an information technology company. He also serves as senior research fellow at the US-based International Sustainable Development Institute (ISDI).