The culture war in education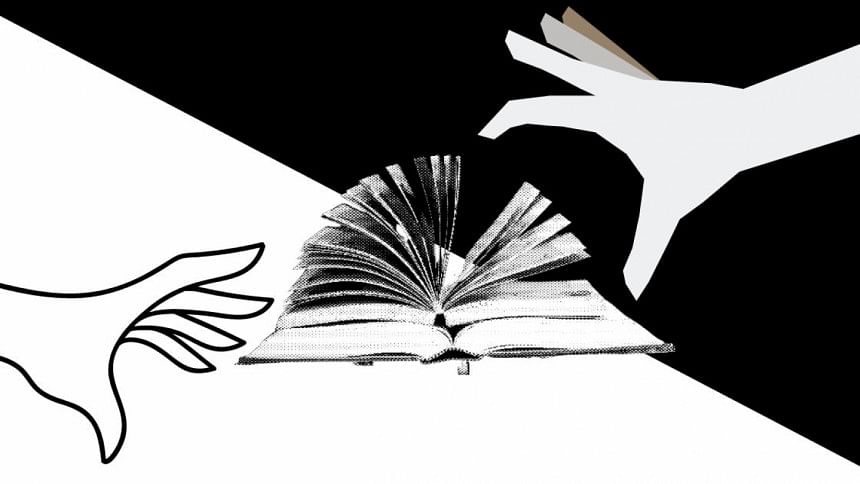 In the southern state of Florida in the United States, where I have been visiting recently, Governor Ron DeSantis has called for the elimination of diversity, equity, and inclusion programmes in the state's public schools and in state-supported higher education. One would have thought that these would be the principles an education system should be striving hard to follow. DeSantis is campaigning for the nomination of the Republican Party in the 2024 presidential election. Former President Donald Trump is still the front-runner, as per public opinion poll, for the Republican nomination. DeSantis now aims to garner conservative voter support by making education an election issue.
A campaign strategy for DeSantis is a crusade against "woke" culture. A positive shorthand for awareness of social injustice and bigotry used originally by progressive groups, "woke" has become a catch-all culprit for anything right-wing conservatives view as a social problem – from the collapse of banks to rise in crimes to mass shootings.
In 1996, prominent Christian rights leader Ralph Reed declared, "I would rather have a thousand school board members than one president and no school board members." A former Trump adviser, Steve Bannon, recently said, "The path to save the nation is very simple – it's going to go through the school boards."
Public schools in the US are funded by state and federal budgets complemented by local taxes, but the management of schools (including the hiring of teachers and deciding curricular content) is the responsibility of some 14,000 locally elected school boards.
An analysis by The Washington Post found that, over the past three years, legislators in 45 states proposed 283 laws that sought to restrict what teachers can teach about race, racism, US history and gender identity; increase parents' control over their children's education; limit students' access to school libraries and books; and promote what lawmakers defined as "patriotic" education. Of the proposed bills, 64 have been signed into law in 25 states.
The first amendment to the US Constitution prohibits the state's sponsorship or support of any religion or restriction of free observance of religion by citizens. This has been the basis for the Supreme Court's interpretations of the "separation of church and state" doctrine. But this doctrine has not eliminated debates and conflicts about religion and the state's role, especially with respect to state-supported education.
In 1925, in the State of Tennessee, science teacher John T Scopes was convicted in a trial – popularly known as the "monkey trial" – for violating state law by teaching Darwin's theory of evolution in high school. The state law was eventually repealed in 1967. But the political debate and attempts to influence education content and practice have not stopped.
The debate about control of education has become more intense across the globe, manifesting in varying ways in different historical and socio-political contexts. In South Asia, the rise of authoritarian populism and polarisation in political culture have fueled a form of culture war in national education systems.
The BJP government of Narendra Modi in India, in power since 2014, shares a staunch chauvinistic and cultural nationalism, and a populist appeal, with Trump's Make America Great Again (MAGA) credo and also the belief in neoliberal capitalism as the motor for national growth and development.
A new education policy (NEP), the first in a quarter-century, was announced in 2020 in India. Critics are concerned that BJP sees NEP as a tool to spread a Hindu nationalistic agenda. In recent years, curricula have been adapted and textbooks (on history, for example) rewritten with an ideological bias. The Rashtriya Swayamsevak Sangh (RSS), the Hindu-right-wing ideological support base for BJP, sees education as the instrument for shaping people's cultural consciousness as per its own orientation.
Some argue that the new policy is a cautious compromise that navigates different ideological positions and reconciles diverging objectives. Others are sceptical, given the fierce commitment to the Hindutva agenda that the government has shown and the political advantage it sees in pursuing this line to mobilise its support base.
In Bangladesh, the first Education Commission Report of 1974 by Qudrat-e-Khuda attempted to formulate education objectives reflecting the Constitution's four basic principles of state policy: democracy, nationalism, socialism, and secularism. The military rulers, from 1975 to 1990, shelved the Khuda commission's report, distorted the character of the Constitution with numerous amendments, and set up various education commissions and committees to put their stamp on the education system.
The successive elected governments since 1991 failed to overturn the legacy of the military rulers in many areas. A three-way, mostly low-quality school system developed that became a vehicle for division and disparity. The education policy of 2010, adopted by the regime still in power, gave legitimacy to the divisive system, though it espoused the objectives of a unified, equitable, and quality system. More significantly, nothing much was done to reorient the existing system by trying to implement the National Education Policy 2010.
In 2010, the Hefazat-e-Islam, drawing support from the Qawmi madrasa network, was formed in Chittagong. Led by Ahmad Shafi, it was meant "to safeguard Islam from alleged anti-Islamic policies and to end secularism" and to create an Islamic State in Bangladesh under Sharia Law. In 2013, Hefazat came up with a 13-point agenda, demanding gender segregation, punishment of "atheist" bloggers, mandatory Islamic education in schools, and restricting "anti-Islamic" NGO activities. Hefazat flexed its muscles by calling a "siege of Dhaka" on May 5, 2013, which was violently suppressed by the government.
The Awami League government, however, has been conciliatory to Hefazat, expecting to use the group to counter the political power of its main opponent, BNP, and the radical group, Jamaat-e-Islam, which had collaborated with the Pakistan Army in 1971.
The government conceded to Hefazat's demands, including arresting some secular activists. And in 2017, the government ordered the removal of 17 stories and poems by secular and non-Muslim writers from Bangla textbooks following demands by the group. In 2018, the government recognised Dawra-e-Hadith – a degree programme of the Qawmi madrasa – as being equivalent to a master's degree in Islamic studies from a general university.
In August 2022, Hriday Chandra Mondal, a science teacher from Munshiganj, was accused of defaming Islam for teaching about the theory of evolution. A student had recorded his conversation and a school staff member lodged a complaint with the police. Mondal was promptly arrested by police. He was granted bail after 19 days, and eventually acquitted in court. But Mondal kept receiving derogatory messages and death threats.
Earlier this year, opposition politicians criticised the inclusion of Darwin's theory of evolution in textbooks introduced as part of a school curriculum revision. They claimed (falsely) that the text said humans evolved from monkeys. They demanded withdrawal of the textbooks which, according to them, defamed and opposed Islam. The books have been withdrawn and revisions have been underway.
Ever the optimist, Sir Fazle Hasan Abed wrote shortly before he died in December 2019 – in his foreword to a book by this writer and two colleagues on political economy of education – "In South Asia and elsewhere the upsurge of ultra-nationalism, rejection of pluralism and secular humanism, self-serving populism, xenophobic trends and the majoritarian subversion of democratic institutions and values have emerged as new threats to human progress. Education itself is in danger of being misappropriated to serve these retrograde forces." He urged that the education community – including teachers, parents, and students – unite to reclaim the idea of progress itself in education.
Dr Manzoor Ahmed is professor emeritus at Brac University, chair of Bangladesh ECD Network and vice-chair of the Campaign for Popular Education. The views expressed in this article are his own.