Are we doing enough for our children?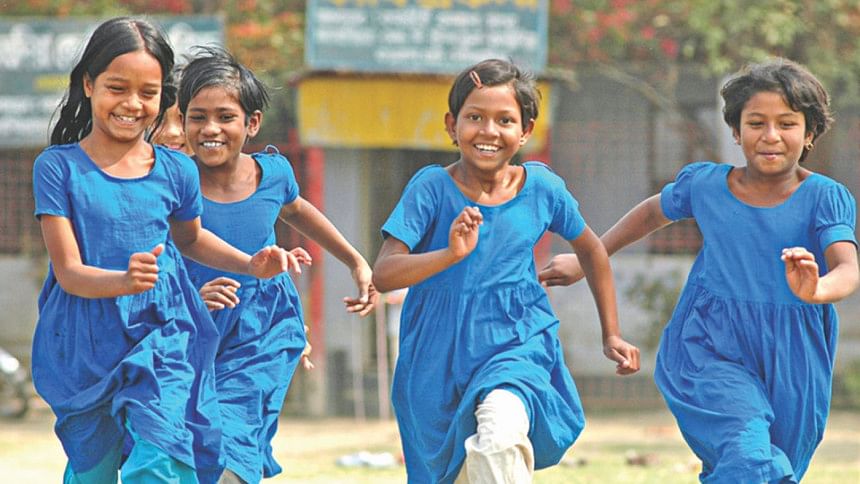 I used to harass girls on their way to school. Now I create awareness among my peers that girls must be treated with respect and dignity. When my parents want to arrange child marriage, I protest and explain that it isn't good for my sister."
This testimony of a young volunteer from a Save the Children's programme shines light on the complex child development scenario in our country: it tells us about the problems that exist, but also that strong reforms are underway. 
Recent news updates have been rife with incidents of child abuse across the country. From January to August 2016, a total of 291 children have been raped, 183 have been murdered, 205 have been injured through punishments at educational institutes and 143 have fallen victims to diseases, according to the Child Rights Violation Data from Bangladesh Shishu Adhikar Forum. While the statistics stress on the persistence of abusive culture and health hazards children are vulnerable to in Bangladesh, the recent gruesome images of a nine-year-old domestic help's wounds have brought home the magnitude of the horrors. In an interview with The Daily Star, Save the Children's  Country Director Mark T. Pierce addresses some of the major aspects of child development that require attention.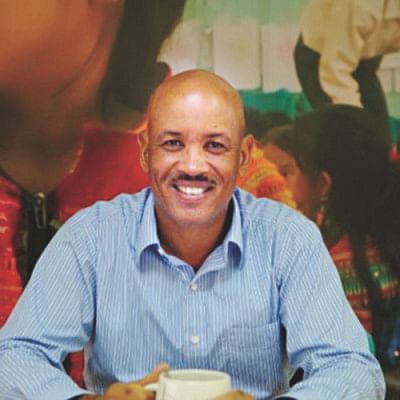 "Our real focus is to strengthen the government's child protection system from the national to the local to the community level," says Mark Pierce. "We focus on building the government's capacity and working with local communities to facilitate awareness, prevention, protection, and then if there is a case, intervention. Most importantly, we are working on strengthening kids' awareness and capacity so that they can take care of themselves."
Violence against children at home and schools is a deep-rooted malaise in Bangladesh – so much so that it isn't even labelled as abuse, but after a natural part of the disciplining regime. It's a horrifying tradition maintained through generations of children being beaten up, who grow up to inflict the same behaviour on their own children. "We train parents, caregivers, and teachers in communities to use positive, non-violent ways of punishing wrongdoings. We're working with the Ministry of primary mass education to help implement the banning of physical and humiliating punishment in schools," explains Pierce. 
Meanwhile, at 64 percent, child marriage rates in Bangladesh are still among the highest in the world. The Child Marriage Restraint Act 1929 bans all boys younger than 21 and girls younger than 18 from getting married, and involves a month-long imprisonment or TK 1000 fine or both for adults responsible for or involved in enabling such illegal practices. Moreover, the ease with which fake birth certificates are issued weakens enforcement of the law. 
Natural disasters are a catalyst. "River erosion in some places forces families to move from place to place," explains Pierce. "Scared of exposing their daughters to abuse at shelters or relatives' houses, parents feel vulnerable and marry the daughters off at a young age." Similar outcomes stem from parents' need to protect daughters from sexual harassment while travelling, who inexplicably think of marriage as a precaution against such incidents. 
Pierce mentions an interesting mapping programme that could target these concerns in urban settings. "Suppose they're walking from school to home and there's a particular area where they feel unsafe," he elaborates."Those areas could get more lights up, ask for more police presence or encourage walking in a group. It wouldn't cost very much. It's just a matter of identifying the vulnerable areas and then trying to address them along the route."
The government has been trying to digitise information to prevent people from creating fake marriage and birth certificates that help to circumvent the law against child marriage. "We are increasing awareness," remarks Pierce, "making sure laws are enacted, improving girls' livelihoods and ensuring that they stay in school. Child marriage is still prevalent because you have to get the right synergy between various parties and causes. Improvements in terms of birth and marriage certificates; vocational training; together, these things will bring down child marriage."
These statistics, moreover, are a lag indicator. They are not measured everyday – so the situation may already have improved but we might find empirical proof of it a year from now.  "Bangladesh is very unique in that there are more girls than boys in primary and secondary schools. That is one of the indicators that suggest that child marriage rate will come down," predicts Pierce. 
Other technical factors hamper child development – such as lack of nutrition and sanitation, and natural disasters. "The stunting rate in Bangladesh is around 37 percent. A number of our programmes are trying to bring down malnutrition, stunting particularly," says Pierce. 
But what about bureaucratic impediments that tend to spring up in most humanitarian initiatives?  Pierce sheds light on how the Bangladeshi government has in fact been unique in its support. The only complication has been in coordinating the large number of stakeholders involved in the development work, which in turn requires resources. Congratulating Bangladesh in its progress in terms of the Millennium Development Goals, Pierce shares that, "One of the beauties of working here is that you're working with the government towards the same goals. That said, there is a lot of work to be done."
The Child Act 2013 proposes the provision of probation officers for each district, upazila and metropolitan area. These officers have to communicate with children coming in contact with the law, find out the reason for the crime, their background and other important information, and help them get bail if advisable. Child Welfare Boards for each district will monitor disadvantaged children to facilitate rehabilitation, or remove them from harmful environments. Police stations will be set up with Child Affairs Desks and maintain separate records of child-related cases. Implementation of the Act, however, has highlighted the areas that require improvement. For instance, the draft encompassed all cases involving child protection or development as part of the Child Court. This led to an overwhelming count of cases as custody matters in divorce settlements also fell under their jurisdiction. "Initiatives are already underway to address the inconsistencies and challenges. Department of Social Services has talked to us and we are going to work in partnership with legal professionals to help support the government in amendment of the act," says Pierce. 
SC's platforms like the "National Children's Parliament", "Engaging men and boys to address sexual gender-based violence", and "National Children's Taskforce" in all 64 districts shine light on the importance of children's participation crucial to the movement. Besides the use of social media and other ICT platforms, Save the Children is currently testing an Online Citizen Reporting Portal, which will allow ordinary citizens to report child abuse cases, and get information on public education and various child rights issues. The key motive, explains the Country Director, is to listen to children and engage them in a meaningful way, so that they can be their own change agents. 
"There is a societal tolerance about violence against children," points out Pierce. "We have witnessed recent cases where people heard children screaming but no one helped them. We need an attitudinal shift in the way we treat children in our homes, schools and communities, otherwise they will always have a lower status in society and they will continue to be violated. Public attitude needs reforms."
On the bright side, Pierce points out how 50 percent of the population here is under 24, who will potentially grow up to become change-makers in the next 10 years. He explains, "Not only will it have tremendous economic but also social benefits. From a much better educated workforce, people will be much more aware of their rights. They will want to participate in society and government."
Stressing on the Every Last Child Campaign, Pierce reiterates that, "Bangladesh has made remarkable strides in terms of development. Now it's time to make sure that every last child is included in the development process; that they have the same access to good health, that they're protected and educated just like you and me." 
The writer is a student of English and Economics at NSU, and an intern at the Editorial department, The Daily Star.