2022 wasn't all bad for RMG makers. Here's why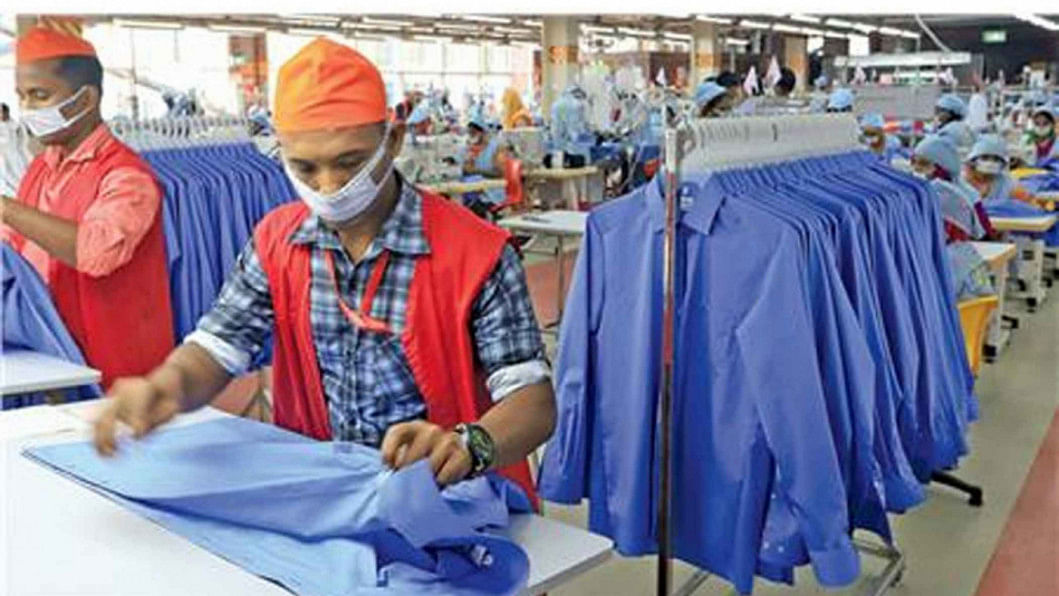 One may be forgiven for thinking that 2022 has been catastrophic, what with the non-stop talks about the global economic crisis, rising energy bills, instability in Europe, and post-pandemic blues. Even the most ardent of optimists may have struggled to find a glimmer of hope at times. However, there was plenty of good about 2022 as well. Here, I want to focus on five positives from 2022 and how we can build on these in the coming 12 months.
First of all, despite the financial challenges we have seen in the past year, businesses are still investing. While some smaller businesses are struggling at the moment, I have seen enough to believe that medium and large enterprises will be well-equipped to ride out the storm. There is anecdotal evidence that investment is taking place to upgrade operations to meet the demands of international customers.
There seems to be growing inward investment interest around Bangladesh. Ito Naoki, the outgoing Japanese ambassador to Bangladesh, recently said that Japan expected massive foreign investments flowing into Bangladesh as it looks to become a regional industrial hub in a few years. Other countries such as China are also interested in Bangladesh. We need inward investment to take our ready-made garment (RMG) sector to the next level, in terms of logistics, vertical integration, and so on.
Recent figures show that public-private partnership (PPP) projects in Bangladesh have attracted investments of USD 6.74 billion in the past year, with a majority of the investment in the energy sector, according to the Asian Development Bank (ADB). Energy accounted for 76 percent of the investment, while the port sector attracted more than 12 percent of investment. Both are crucial areas of infrastructure for Bangladesh.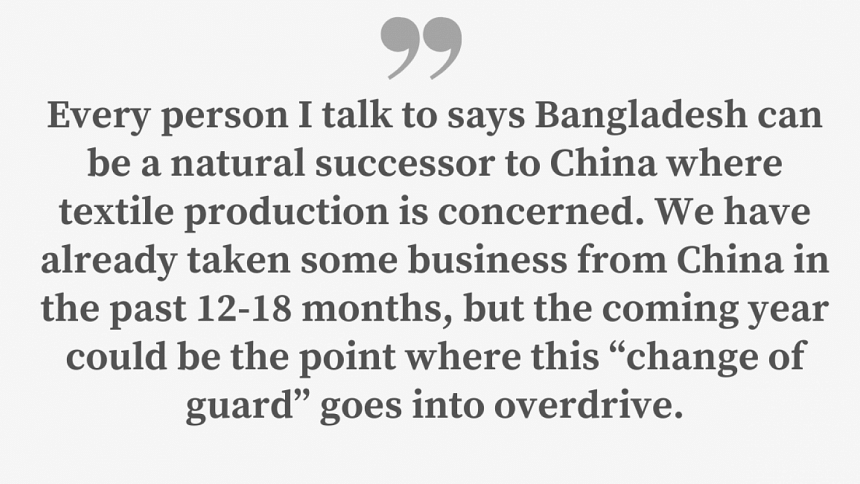 Second is the alignment of sustainability issues in fashion. If 2022 taught us anything, it's that social and environmental issues are too important to kick down the road any longer. Extreme weather patterns across the world had a big impact, placing the climate issue at the centre for much of the global media.
I am seeing more and more businesses in our sector now singing from the same hymn sheet on this issue – be it major fashion brands, RMG makers or other supply chain intermediaries. If the last 12 months have taught us anything, it's that fashion cannot achieve its climate goals without suppliers. It has taken a long time for that penny to drop, but it has now finally started to hit home.
A key reason for that is the investment community. Many investors are asking the right questions: what is happening at the suppliers' end? How are they working to help reduce emissions in supply chains?
The third positive from 2022 was the Made in Bangladesh Week. This was the very first time that our country brought stakeholders and dignitaries from all over the world to celebrate our wonderful RMG industry. Even Prime Minister Sheikh Hasina was present at this seminal event, along with other key government figures and advisers, international brands and retailers, suppliers, global trade envoys and much more.
Is there any other garment production hub that's so united? Is there any other textile producer where all key protagonists are working towards the same goal? This is a key advantage that Bangladesh has as a garment supplier hub. While we might not always agree on all things, none of our rivals present such a solid, united front. This will hold us in good stead as we seek to reach a target of USD 100 billion in garment exports in the coming years.
The fourth point relates to China. I discussed China recently, most notably its huge carbon footprint. An area less discussed relating to China is that the country's leaders now seem determined to pursue a "zero Covid" policy, whatever the economic costs. I am hearing of investors pulling out of China on a grand scale as they simply cannot afford to leave large amounts of business in a country which may or may not be open for business at any given moment. Businesses like stability and consistency, which China doesn't seem to be offering right now.
As harsh as this may sound, this presents a huge opportunity for Bangladesh. Every person I talk to says Bangladesh can be a natural successor to China where textile production is concerned. We have already taken some business from China in the past 12-18 months, but the coming year could be the point where this "change of guard" goes into overdrive.
The fifth point is about looking forwards rather than backwards. A global downturn is expected to materialise in 2023, as per global economic experts. The only question is: to what extent?
It is well-known, however, that recessions always bring with them huge opportunities. Many of the world's most successful businesses were formed at the height of previous recessions. Perhaps this is because recessions force businesses to be creative and use all their ingenuity to survive. They also force businesses to trim fat, meaning those that do survive come out the other side leaner, stronger and more financially competitive.
The last 12 months have been volatile. But I have seen enough rays of hope to suggest that Bangladeshi garment makers can navigate a safe path through the stormy waters ahead.
Mostafiz Uddin is managing director of Denim Expert Limited. He is also the founder and CEO of Bangladesh Denim Expo and Bangladesh Apparel Exchange (BAE).