Sustainable pricing is crucial for our apparel industry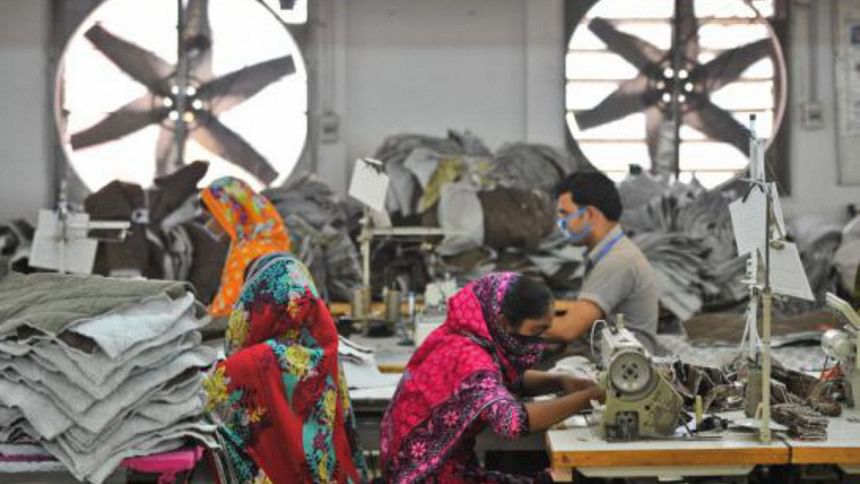 The ready-made garment (RMG) sector in Bangladesh has enjoyed rapid growth, with the country now well established as the world's second largest supplier of apparel and with the industry accounting for 83 percent of Bangladesh's exports, employing some 4.4 million people.
Foreign buyers have seen our booming RMG sector as the most important source for high volume, low price garments. But though Bangladesh's apparel manufacturers appreciate their customers' tough trading conditions, they themselves have suffered huge cost increases—in raw materials, gas, electricity and water supply, minimum wages for the workers, and the costs incurred with upgrading factories to make them safer.
In spite of those cost pressures, buyers are putting more pressure on us to cut our prices still further, while taking responsibility for buying fabrics, developing samples, and sometimes to hold stock longer. A study done by the University of Pennsylvania has pointed out that prices from US customers have dropped 13 percent since 2013. And European customers are paying 26 percent less (Clothesource Tradetrak).
How much longer can buyers expect this to carry on? Is there anything we can do to share the burden of rising production costs as well as the costs involved in maintaining a sustainable, compliant, environmentally sound industry for the future?
At present, we can see that the RMG industry has matured in all aspects of the manufacturing cycle. Especially when it comes to social compliance, environmental safeguards, and recent changes in product design and innovation, the apparel industry in Bangladesh has progressed hugely. Yet most of our customers see us as a "value" resource—which to them means low prices, whatever the product.
Many of us involved in the industry believe, with all the improvements we have made, we have a right to expect higher prices for producing in safe, secure, compliant, environment-friendly facilities.
While admitting the fact that it's an open market globally, we also have to remember the values and principles of sustainability and responsible business conduct. Buyers need to understand the cost implications of the compliance demands they are making and work with suppliers to achieve a truly realistic, justified and decent purchase price for ethically made products that satisfy everyone. Similarly, we manufacturers should try to adhere to the highest possible standards of corporate social responsibility (CSR) while promoting our facilities and help make them more efficient and more sustainable.
But we're confused. We often hear that having a good CSR rating will give us a competitive advantage—but with many different standards existing with customers, and codes of conduct for social audits varying from buyer to buyer, it is difficult to know where to begin.
To improve this, we need to work with customers to develop realistic CSR targets together, avoiding multiple standards and unnecessary activities, and strengthening the supplier-buyer relationship. And we need buyers to accept to pay a fair, ethical price for what they buy so the RMG industry can maintain decent working conditions throughout the supply chain. This approach requires certain skills and transparency from manufacturers, ensuring that the customer understands the cost implications of maintaining decent working conditions and of any required CSR demands. Doing that will both strengthen the relationship between supplier and customer and secure a long-term future for the industry.
There is no doubt that Bangladeshi manufacturers' ethical and environmental improvement in their factories and their close adherence to compliance regulations cost money—yet customers make little or no contribution to sharing the burden.
On the other hand, the RMG industry as a whole requires upscaling itself toward product innovation, without resorting to chasing the lowest possible price.
I am hopeful about the future success of our RMG industry. I really believe that by learning better price negotiating skills and by collectively agreeing upon a common strategy, we will be able to establish a sustainable price structure for our customers that ensures a fruitful future of our industry.
---
Mostafiz Uddin is the Founder and CEO of Bangladesh Apparel Exchange (BAE) and Bangladesh Denim Expo. He is the Managing Director of Denim Expert Limited.
Email: [email protected]
---
Follow

The Daily Star Opinion

on Facebook for the latest opinions, commentaries and analyses by experts and professionals.
To contribute your article or letter to The Daily Star Opinion, see our

guidelines for submission

.
---